Grand Canal temple fair opens in Hangzhou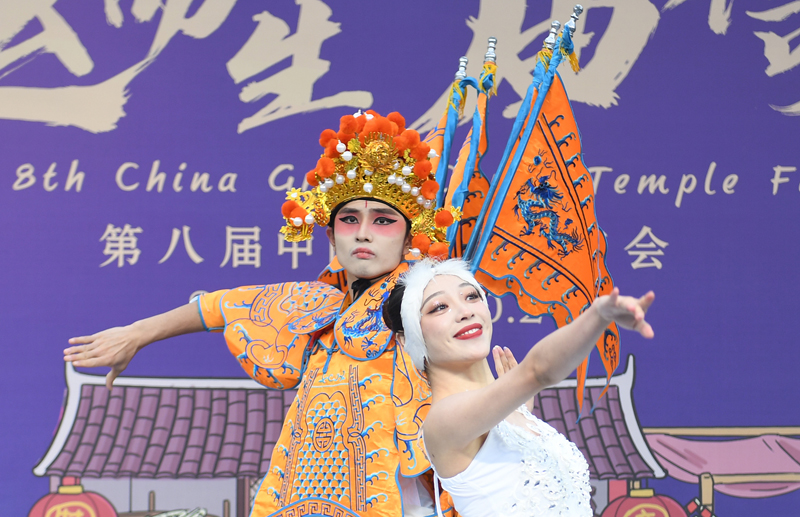 A Peking Opera performer and a ballet dancer present a combined Chinese-Western show at the opening of the 8th China Grand Canal Temple Fair in Hangzhou on Oct 20. [Photo by Wang Gang/chinanews.com]
The 8th China Grand Canal Temple Fair kicked off in Hangzhou, Zhejiang province on Oct 20, drawing people of all ages for enjoyable and immersive experiences, local media outlets reported.
People born in the 1980s might recall their childhood memories at Xiangji Temple Square, where they can try a variety of classic games like beanbag throwing, rubber band skipping, long rope jumping, hopscotch, and Chinese rope weaving.
On Xiaohe Historic Cultural Street, hanfu (the traditional clothing of the Han ethnic group) enthusiasts can put on their favorite piece of hanfu clothing and immerse themselves in historic Chinese culture by making traditional Chinese handicrafts, reciting classic poems and lyrics, as well as trying different classic snacks.
Family visitors can also take a rest on Qiaoxi Historic Cultural Street with children setting up booths to sharpen their social skills and parents attending various lectures on intangible cultural heritage items.
The temple fair will run until Oct 24.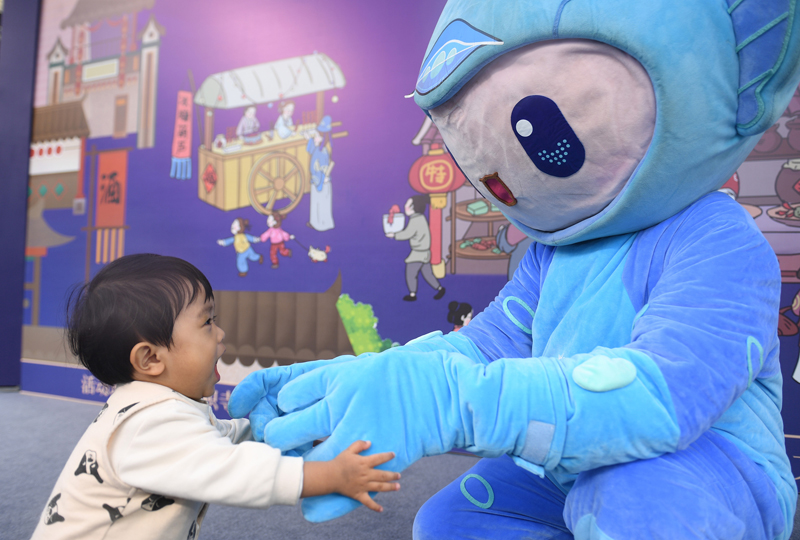 A toddler plays with Chenchen, mascot of the 19th Asian Games Hangzhou 2022. [Photo by Wang Gang/chinanews.com]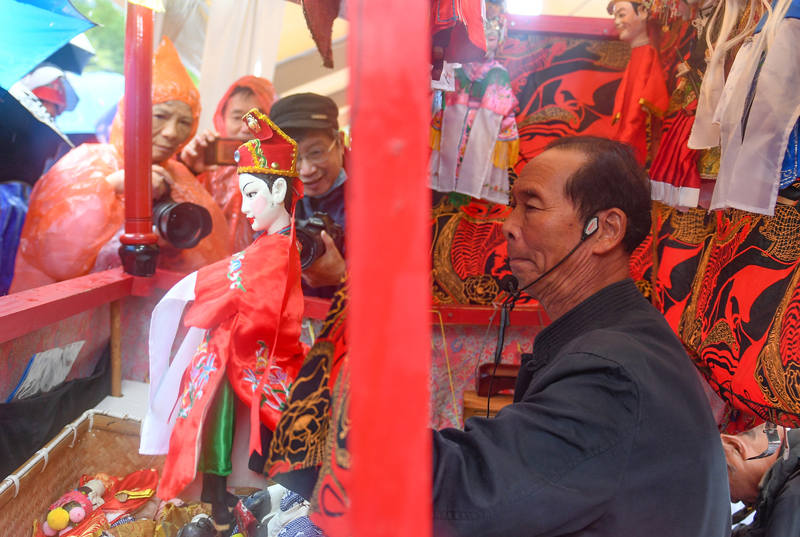 The puppet show staged by a senior performer attracts the attention of many visitors. [Photo by Wang Gang/chinanews.com]