30 Song Dynasty dishes released in Shangcheng district
A delicacy carnival was held in Shangcheng district, Hangzhou on Oct 18, presenting 30 dishes that date back to the Song Dynasty (960-1279).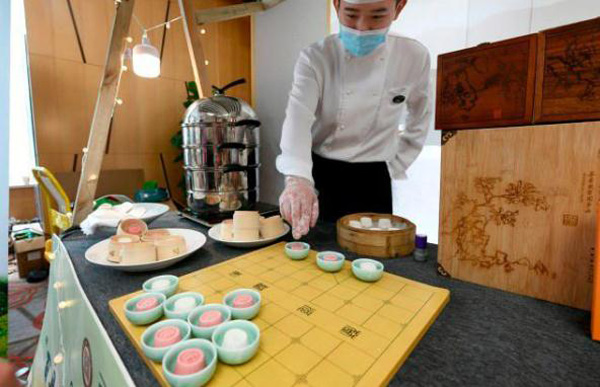 Rice cakes are served on a Chinese chess board. [Photo/Hangzhou Daily]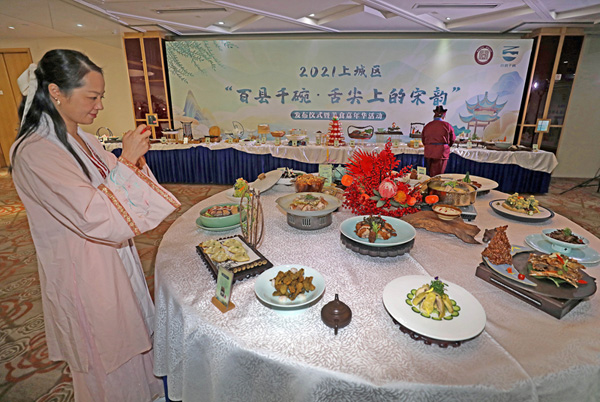 A visitor takes a photo of traditional dishes. [Photo/cfp.cn]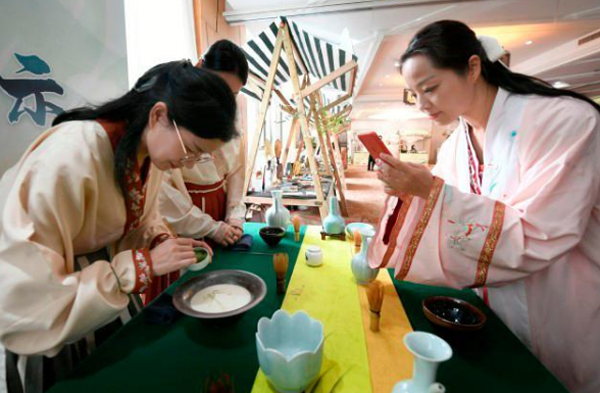 A visitor observes the preparation of traditional drinks. [Photo/Hangzhou Daily]
The event was organized by the district's bureau of culture, radio, tourism and sports to promote Song Dynasty culture among Hangzhou's residents.