Beijing, Hangzhou open annual dialogue on Grand Canal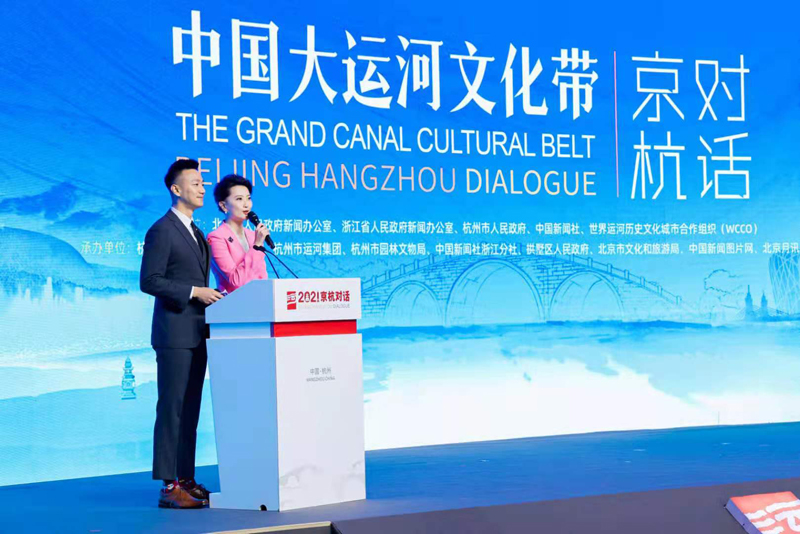 The 2021 Beijing-Hangzhou Dialogue kicks off in Hangzhou, Zhejiang province on Oct 21. [Photo provided to ehangzhou.gov.cn]
The 2021 Beijing-Hangzhou Dialogue, an annual event focusing on the Grand Canal Cultural Belt, kicked off in Hangzhou, Zhejiang province on Oct 21 and will run until Oct 23.
Themed "The Age-old Canal Taking Us to Common Prosperity", the dialogue is aligned with the national guideline to protect, carry forward and take advantage of resources along the Grand Canal so as to turn it into a platform for open communication with the world.
At the opening ceremony and main forum on the morning of Oct 21, Beijing's Tongzhou district and Hangzhou's Gongshu district, the northernmost and southernmost ends of the Grand Canal, signed a sister district agreement.
A variety of sideline events were also held to enrich local residents' understanding of the Grand Canal and its profound culture, including a culture and tourism promotion week by Beijing, a temple fair featuring Grand Canal elements, a Peking Opera show, and a gathering for literati from the two cities to exchanges ideas on opera, poems, calligraphy, painting, and dances.
The Beijing-Hangzhou Grand Canal is an ancient waterway system that extends throughout the northeastern and central-eastern plains of China, running from Beijing in the north to Zhejiang province in the south. It was inscribed on the UNESCO World Heritage list in 2014.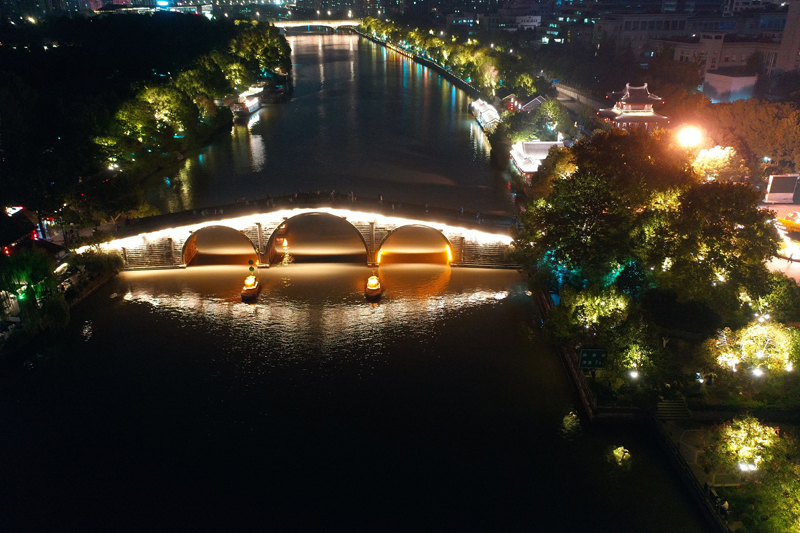 A bird's-eye view of Gongchen Bridge, the highest and longest ancient stone arch bridge over the Grand Canal in Hangzhou. [Photo/CFP]
October 22, 2021

October 20, 2021

October 19, 2021
August 10, 2021