Digital technology brings Mogao Grottoes alive in Hangzhou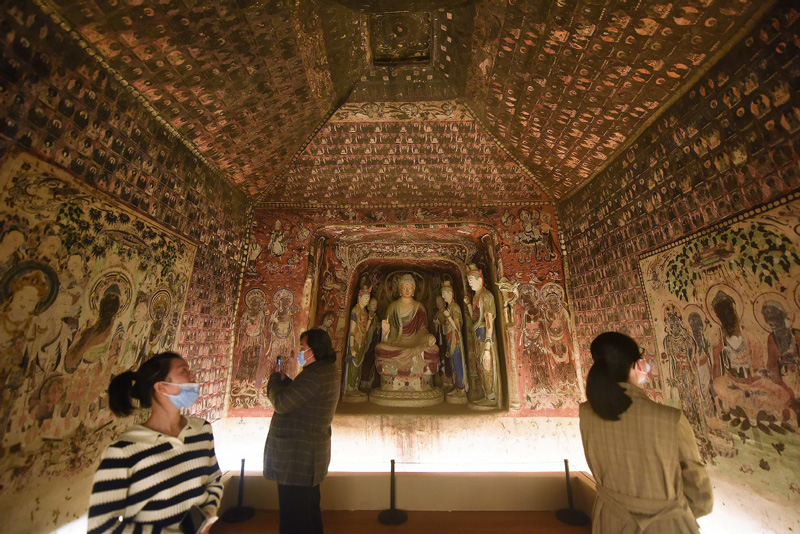 Visitors examine a 3D-printed recreation of Cave 57 of the Mogao Grottoes, a renowned site containing Buddhist art in Dunhuang, Gansu province, at an exhibition held at the Zhejiang University Museum of Art and Archaeology in Hangzhou, Zhejiang province on Nov 2. [Photo by Long Wei/For China Daily]
The 3D-printed recreation of Cave 57 of the Mogao Grottoes, a renowned site that contains Buddhist art in Dunhuang, Northwest China's Gansu province, is a highlight of the ongoing exhibition at the Zhejiang University Museum of Art and Archaeology that features digital copies of ancient Chinese paintings from throughout history, local media outlets reported.
The replica was realized through 3D digital scanning and lightweight 3D printing technologies that can restore the color and details of the murals in the cave with high precision, bringing alive the artistic characteristics of the Mogao Grottoes in the Tang Dynasty (618-907).
Echoing the famous saying of "In the West there is the Louvre; in the East there are the Mogao Grottoes," the Mogao Grottoes are like a glittering pearl that adorns the Silk Road with exquisite murals and Buddhist statues. The Mogao Grottoes were inscribed on UNESCO's World Heritage List in 1987. Cave 57 of the Mogao Grottoes is famous for the beautiful statue of Guanyin, also known as the goddess of mercy.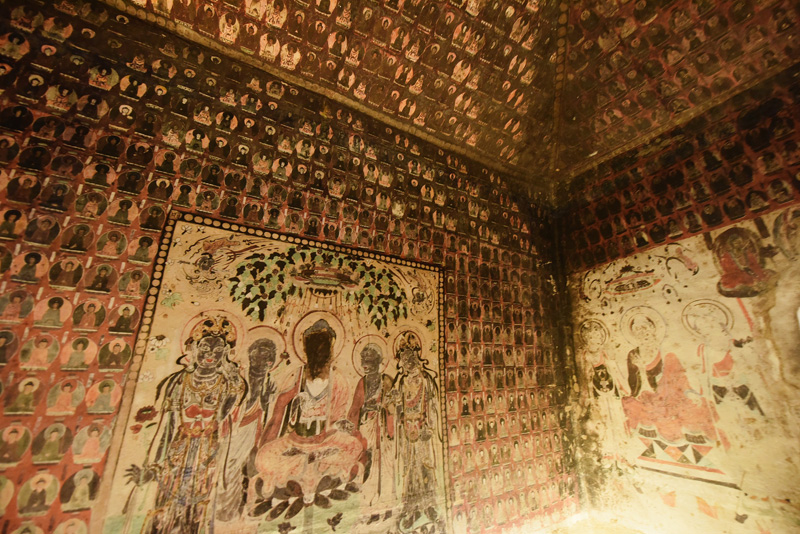 3D-printed recreations of mural paintings found on the walls of Cave 57. [Photo/CFP]