Cultural industry expo opens, highlights cooperation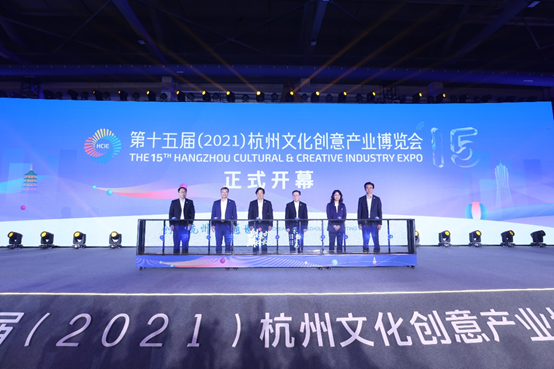 The opening ceremony of the 15th Hangzhou Cultural & Creative Industry Expo is held in Hangzhou on Nov 3. [Photo/hangzhou.com.cn]
The 15th Hangzhou Cultural & Creative Industry Expo opened at the Hangzhou Creativity and Design Center in Hangzhou, capital of Zhejiang province, on Nov 2.
The expo will run until Nov 8. More than 3,500 brands and companies from over 30 countries and regions are showcasing their new products and ideas.
The opening ceremony was held on Nov 3 with the establishment of a $700 million industry foundation to support local cultural and creativity companies.
Official statistics show that the city's culture industry generated an added value of 190.1 billion yuan ($29.73 billion) from January to September, up 10.3 percent year-on-year.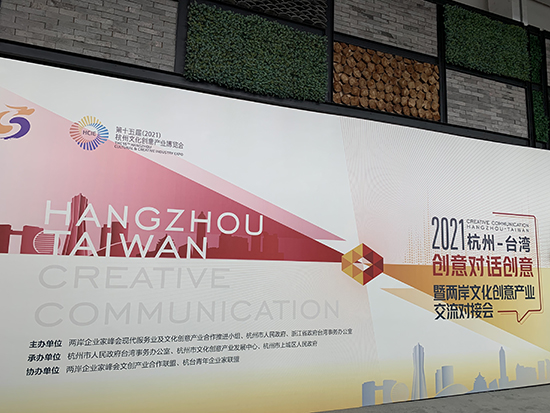 A workshop for Taiwan designers is established in Hangzhou on Nov 2. [Photo/hangzhou.com.cn]
The Hangzhou Taiwan Creative Communication Conference was held on Nov 2 as a main event of the expo. Cross-Straits young artists exchanged hopes for further cooperation and established a workshop for Taiwan designers in Hangzhou.
The conference has been held for seven consecutive years and has gradually become a booster of cross-Straits entrepreneurial and innovation cooperation, said local authorities.
November 5, 2021

November 4, 2021

November 1, 2021