Exhibition highlights ancient Chinese paintings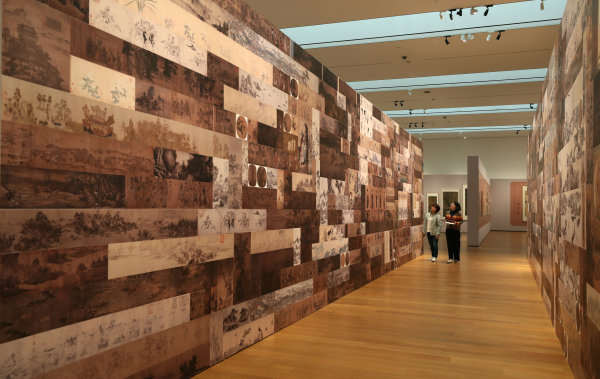 An exhibition featuring digital copies of some ancient Chinese paintings opens in Zhejiang University Museum of Art and Archaeology in Hangzhou on Nov 2. [Photo/zjol.com.cn]
An exhibition featuring digital copies of ancient Chinese paintings opened in Zhejiang University Museum of Art and Archaeology in Hangzhou on Nov 2.
A comprehensive showcase of the nation's accomplishments in using digital technologies to preserve national treasures in the past 16 years, the exhibition contains several high-definition digital copies of Chinese paintings which are stored in museums overseas.
The event was jointly sponsored by the Publicity Department of the CPC Zhejiang Provincial Committee, Zhejiang University, the Zhejiang Provincial Bureau of Cultural Heritage and the Shanxi Provincial Bureau of Cultural Heritage.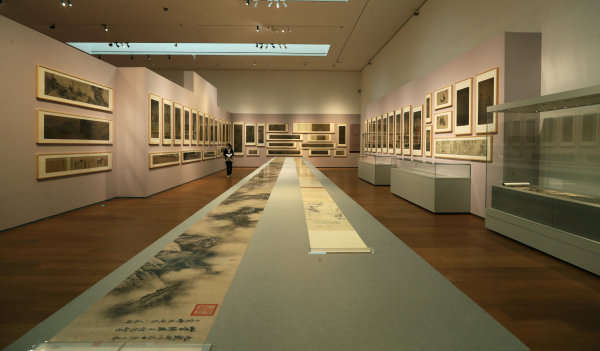 The exhibits include some high-definition digital copies of Chinese paintings which are stored in museums overseas. [Photo/zjol.com.cn]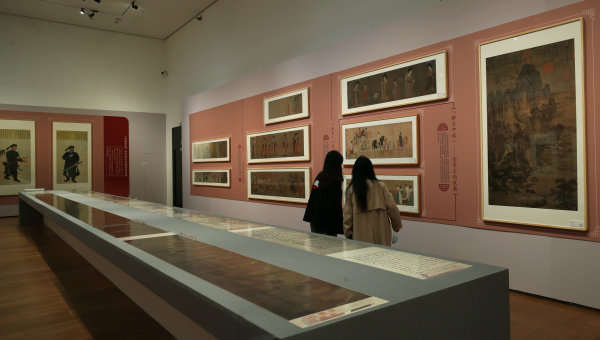 Visitors admire paintings at the exhibition in Zhejiang University Museum of Art and Archaeology in Hangzhou on Nov 2. [Photo/zjol.com.cn]