Top talents cognitively battle at entrepreneurship competition in Hangzhou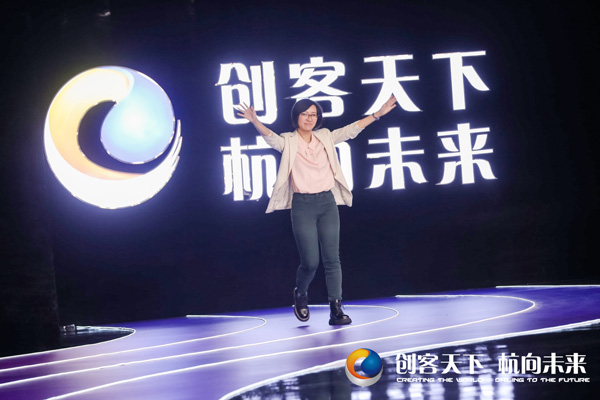 Doctor Cui Di from the Max Planck Institute for Biology of Ageing in Germany takes the crown with a surgical robot and her biotherapy research for ophthalmic retinal diseases. [Photo provided to ehangzhou.gov.cn]
Hangzhou's 2021 edition of the Innovation and Entrepreneurship Competition for Overseas Talents came to an end on Nov 7, and doctor Cui Di from the Max Planck Institute for Biology of Ageing in Germany took the crown with a surgical robot and her biotherapy research for ophthalmic retinal diseases.
Doctor Cui will claim the prize of 5 million yuan ($781,500) after setting up business in Hangzhou where she and her team will polish their skills, finalize products, and strive to further enhance their clinical practice as soon as possible.
A total of 1,532 projects from more than 20 countries and regions have signed up for this year's competition with those entering the grand final mainly engaging in fields like the digital economy, life sciences, and intelligent manufacturing.
Since its initiation in 2015, the competition has been running smoothly to attract over 6,000 projects from across the world. Channels were opened respectively to overseas returnees as well as foreigners who wanted to start up businesses in China. A total of 164 projects have started running in Hangzhou with a total registered capital of 1.15 billion yuan.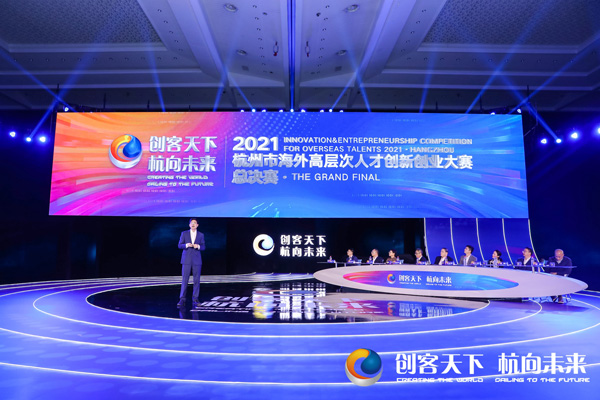 The grand final of the 2021 Hangzhou Innovation and Entrepreneurship Competition for Overseas Talents is held on Nov 7. [Photo provided to ehangzhou.gov.cn]
November 8, 2021

November 5, 2021

November 4, 2021