University, district join hands on AI development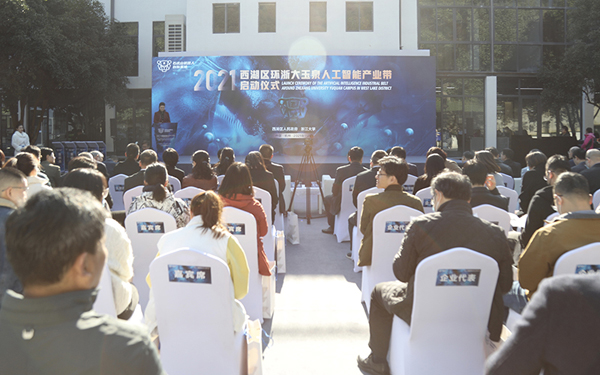 The Artificial Intelligence Industrial Belt around Zhejiang University's Yuquan Campus and Xihu District is officially launched on Nov 10. [Photo/people.com.cn]
The Artificial Intelligence Industrial Belt around Zhejiang University's Yuquan Campus and Xihu District was officially launched at the Shihu Mountain Robotics Innovation Base in Hangzhou on Nov 10, local media outlets reported.
The belt, which will take advantage of ZJU's academic resources and Xihu district's industrial strength, aims to cultivate a number of distinctive and competitive AI companies to create an entrepreneurial circle that integrates talent, industries, capital, technology, and services.
The Shihu Mountain Robotics Innovation Base was the first industrial park in the belt to begin operating. Covering a floor area of around 6,000 square meters, the base has brought in 12 innovation workshops in fields such as intelligent cooperation robots, patrolling robots, intelligent inspection robots, and self-driving, and has also attracted around 10 pioneer projects in the fields of soft robots, medical robots, and bionic robots.
The base is expected to cultivate or bring in at least 50 companies over the next five years, among which at least 20 will be ranked as national high-tech companies. The number of talents rated at the district level or higher should reach 10.
In addition to the base, the industrial park will establish a number of innovative projects in the coming years, such as an AI industrial park and a future value industrial park.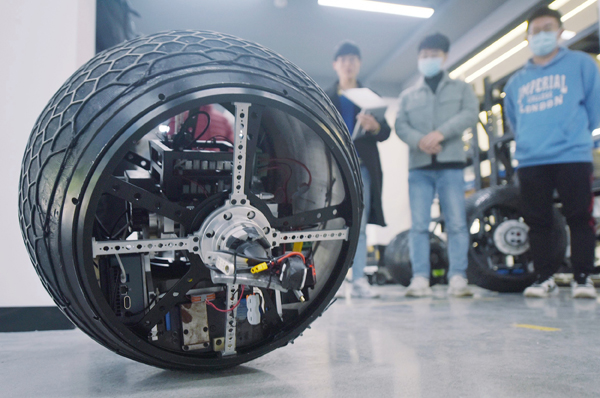 Researchers test a patrol robot at the Shihu Mountain Robotics Innovation Base on Nov 10. [Photo/CFP]