Tibetan specialties a hit at Hangzhou event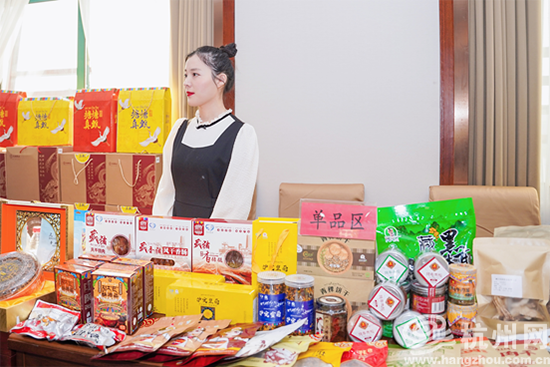 Tibetan specialties, including dried yak meat, buttered tea, organic black fungus, and dried tricholoma matsutake slices, are presented at the food tasting activity in Hangzhou on Nov 15. [Photo/hangzhou.com.cn]
Hangzhou held a food tasting activity on Nov 15, inviting local enterprises to help Litang, a county in Garze Tibetan autonomous prefecture in Southwest China's Sichuan province, select the best of their specialties.
The activity was part of Hangzhou's efforts to assist Litang in alleviating poverty. A total of six sets of specialties, with prices ranging from 300 yuan to 800 yuan ($46.98 to $125.28), were presented, including dried yak meat, which popular livestreamers Huang Wei and Tamdrin once sold out over 14,000 bags of it, worth 600,000 yuan, in five minutes. Huang Wei, better known as Viya, is a top e-commerce livestream host, while 20-year-old Tamdrin, also known as Ding Zhen, became an online sensation last year for his handsome looks and innocent smile.
Several local enterprises have reached purchase intention agreements with the Litang government, with the intentional payment amounting to nearly 10 million yuan. It is anticipated that employees at these enterprises may be able to enjoy the Tibetan flavors at the end of this year or the beginning of next year.
Hangzhou was designated by the central government to pair up with Litang in June as part of the national east-west cooperation poverty alleviation program in which developed regions in East China are paired with lesser developed regions in West China. The city has allocated 45.66 million yuan to boost the remote county's development in a comprehensive manner.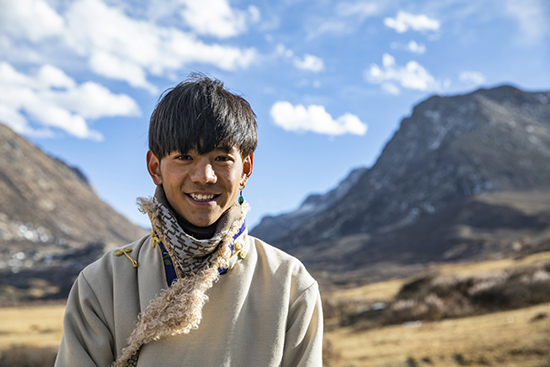 Tamdrin, a 20-year-old who is a member of the Tibetan ethnic group in Southwest China's Sichuan province, has become an internet sensation for his good looks and innocent smile. [Photo/chinadaily.com.cn]
November 24, 2021

November 17, 2021

November 16, 2021