Win-win cooperation solidifies Hangzhou, YRD cities ties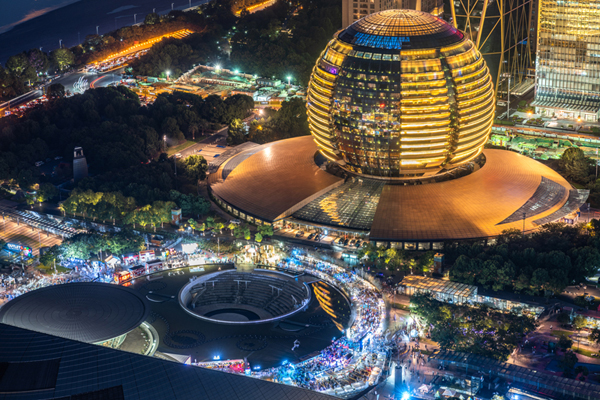 A bird's eye-view of Hangzhou at night. [Photo/IC]
This year marks the third anniversary of the promotion of the integrated development of the Yangtze River Delta region into a national strategy.
Within three years, Hangzhou has inked more than 30 cooperative agreements with eight cities in the YRD region, which have benefited its transportation, culture, tourism, ecological protection, and public service sectors.
Finding shared interests with different cities has been the key to Hangzhou's successful intercity cooperation.
For example, ecological and economic benefits have been the basis for cooperation between Hangzhou and Huangshan in East China's Anhui province, which joined the Hangzhou metropolitan circle in 2018. The two cities have been working in several fields, especially in the featured agricultural industry.
November 24, 2021

November 17, 2021

November 16, 2021