21 mayors promote global exchange in Hangzhou sister city conference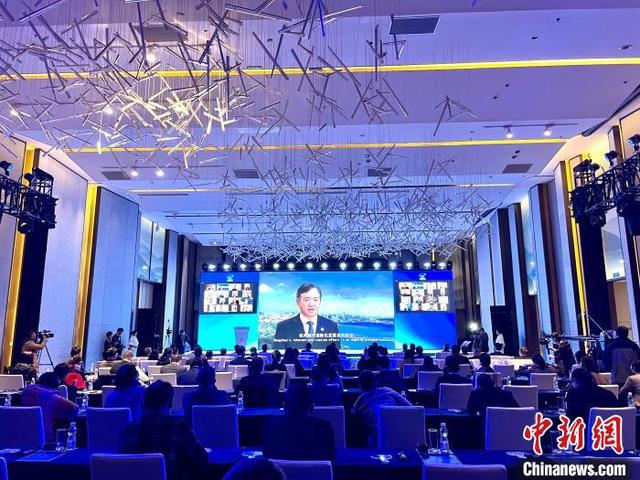 The 8th Hangzhou International Sister City Mayors Conference, with the theme "Internationalization and City Development", kicks off in Hangzhou, Zhejiang province, on Nov 23, 2021. [Photo/Chinanews.com]
The 8th Hangzhou International Sister City Mayors Conference, with the theme "Internationalization and City Development", kicked off in Hangzhou, Zhejiang province, on Nov 23.
Mayors or their representatives from 21 cities attended the conference both online and offline, exchanging ideas and seeking cooperation and mutual development.
Three parallel sessions themed "Recovery of Urban Economy against COVID-19," "Sports Events and City Internationalization," and "Sister City Promotion and Networking" were held.
"The Hangzhou Asian Games Organizing Committee has identified 40 major competition events, 61 sub-items, and 482 minor events besides, e-sports and breakdancing which have become Asian Games competition events for the first time," Chen Weiqiang, deputy mayor of Hangzhou and deputy secretary-general of the Hangzhou Asian Games Organizing Committee, addressed in his remarks in the "Sports Events and City Internationalization" session According to Chen, at present, 42 competition venues have been completed.
As of the end of October, more than 300,000 people have applied to be volunteers. Nearly 50 intelligent projects were formed and started construction, and the "Smart Asian Games One-Stop Link" platform was launched to provide goods or services.
The 19th Asian Games Hangzhou 2022 will be held in Hangzhou in September next year.
"Next year marks the 10th anniversary of the signing of sister city relationship between Hangzhou and Hamamatsu. We expect to have extensive exchanges and cooperation with Hangzhou, particularly in digital development," said Yasutomo Suzuki, mayor of Japan's Hamamatsu city.
Hangzhou, which started to build its sister city network in the 1960s, now has 31 international sister cities and 38 international friendly exchange cities.
Since the first Hangzhou International Sister City Mayors Conference was held in 2008, many activities have been successfully hosted to promote global exchanges.
According to the mayors who attended the conference, the cities worked together with Hangzhou to strengthen cooperation in the fields of anti-epidemic health, economic recovery, sports, carbon reduction, and emission reduction, and made new changes for the sustainable development of the cities and the building of a community with a shared future for mankind.
Fang Xiaoying in Hangzhou contributed to this story.