Hangzhou recognized for policy cooperation with Europe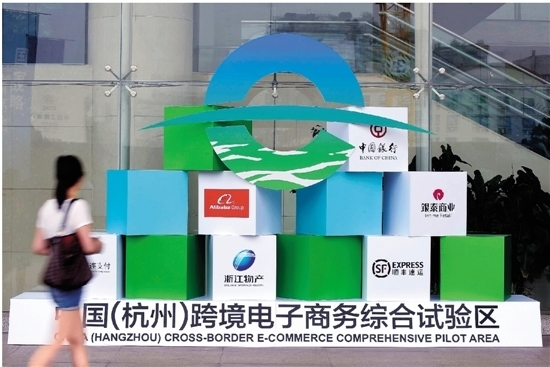 A woman walks past a signboard for the China (Hangzhou) Cross-Border E-Commerce Comprehensive Pilot Area. [Photo/zjol.com.cn]
Hangzhou in East China's Zhejiang province was included in the third batch of regions for exemplified cooperation between China and Europe in policy cooperation, according to a list recently released by the National Development and Reform Commission.
Hangzhou won recognition for its achievements in building its cross-border e-commerce comprehensive piloted area, cross-border e-commerce payment institutes, and cross-border e-commerce logistics system, as well as for promoting China-Europe e-commerce cooperation.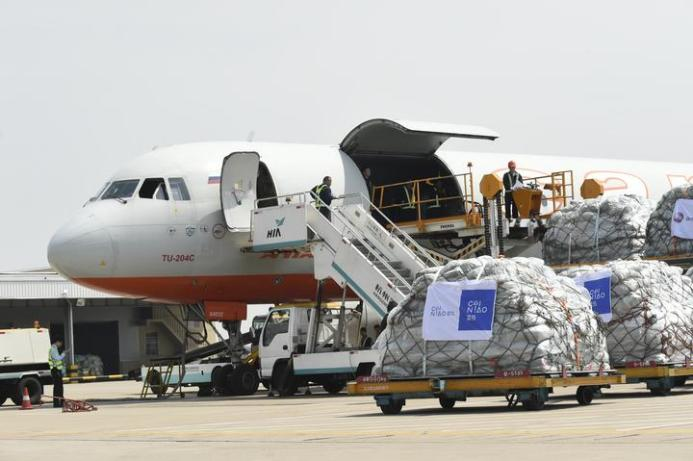 A plane carrying cargo is set to take off from Hangzhou International Airport. [Photo/zjol.com.cn]
In March 2015, Hangzhou was a pioneer nationally for setting up its cross-border e-commerce comprehensive piloted area. To date, the experience of the China (Hangzhou) Cross-border E-commerce Comprehensive Pilot Area has been replicated and promoted to 104 zones.
Statistics showed that the Hangzhou's cross-border e-commerce exports in 2020 were almost six times larger than that of five years ago.
The annual exports of Hangzhou's local cross-border e-commerce platforms, such as the International Station of Alibaba and Wholee, reached nearly 245 billion yuan ($38.34 billion). These platforms are able to reach over 200 countries and regions, serving more than 600,000 small and medium-sized companies.
Over the past three years, Hangzhou International Airport has opened 13 cargo airlines to Europe. In the January-to-September period, the airport's air cargo freight volume was 134,700 tons, a year-on-year increase of 77.52 percent.