Hangzhou boosts YRD tourism integration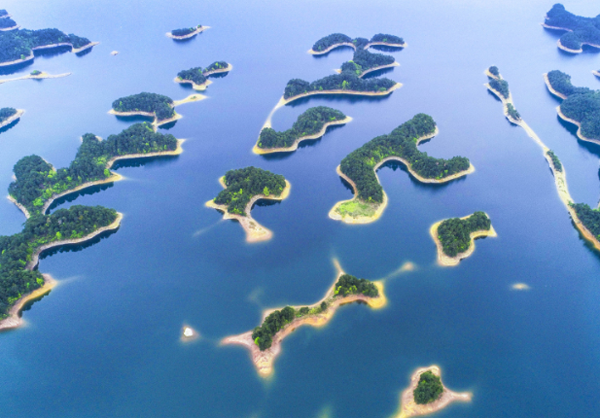 The islets dotting Qiandao Lake make for a serene blue and green landscape year-round. [Photo/zjol.com.cn]
Since the integrated development of the Yangtze River Delta region was promoted as a national strategy three years ago, Hangzhou has been working with cities in the region to develop the culture and tourism industry, local media outlets reported.
The Hangzhou metropolitan circle, which consists of Hangzhou and the five adjoining cities of Huzhou, Jiaxing, Shaoxing, Quzhou, and Huangshan, has taken advantage of people's growing preference for short-distance trips in their personal vehicles and built up a number of culture and tourism brands.
Hangzhou and Huangshan are known for their picturesque mountains and rivers, and the tourism appeal of the two cities increased when a tailored high-speed railway began operating in December 2018, enabling residents along the route to reach world-renowned scenic spots such as West Lake, Qiandao Lake, Yellow Mountain, and Qiyun Mountain in just a few hours.
For this year's seven-day National Day holiday alone, Hangzhou received a total of 17.99 million visitors, 94.89 percent of the number in the same period in 2019, and Huangshan received some 5.6 million visitors, 81.7 percent of that in the same period in 2019.
Cities in the metropolitan circle are also working to promote their culture and tourism brands in 22 domestic cities as well as countries and regions such as Japan, South Korea, Australia, New Zealand, Russia, and Croatia.
Their mass efforts paid off with cities seeing their number of inbound tourists growing to 27.89 million in the 2016-20 period, and Hangzhou alone received 597 million domestic and foreign visitors in 2020, bringing in 771 billion yuan ($121.05 billion) in tourism revenue, almost 23 percent of the cities' total GDP in 2020.