Hangzhou opens digital trade fair in Dubai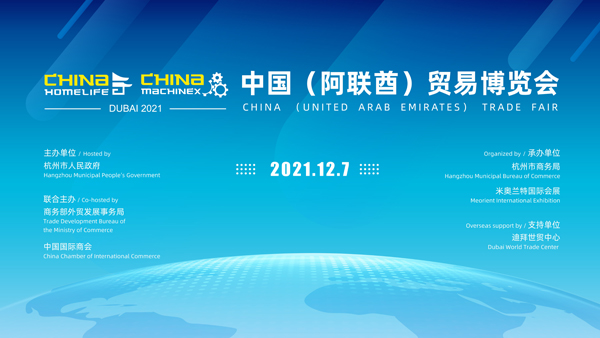 The 2021 China (United Arab Emirates) Trade Fair, which is being hosted by the Hangzhou government, kicks off in Dubai, the UAE on Dec 7. [Photo/mofcom.gov.cn]
The 2021 China (United Arab Emirates) Trade Fair kicked off in Dubai, the UAE on Dec 7. It will run until Dec 9.
The exhibition is being hosted by the Hangzhou municipal government and co-hosted by the Trade Development Bureau of the Ministry of Commerce, as well as the China Chamber of International Commerce.
As the first Chinese exhibition to be held in Dubai since the COVID-19 outbreak, this edition of the event features an innovative digital mode in which exhibits are being displayed at brick-and-mortar booths in Dubai for overseas purchasers, while exhibitors are staying in China and are available for real-time online interactions with interested buyers.
The exhibition covers 10 categories, including textile and garments, home decorations, smart consumer electronics, building materials, hardware, auto parts, machinery, outdoor leisure supplies, fitness equipment, as well as security products. Around 200 enterprises from Zhejiang, Jiangsu, Guangdong, Shandong, and Hebei provinces are taking part in the event, of which nearly 100 are from Hangzhou, capital of East China's Zhejiang province. More than 10,000 buyers from UAE, as well as neighboring countries and regions have signed up to participate.
Hangzhou has also established an online platform for exhibitors to showcase their products and make real-time interactions with overseas purchasers. The platform is available in 12 languages.
Hangzhou is planning to take advantage of the digital exhibitions and open 10 more exhibitions of this kind in Poland, Turkey, Egypt, the UAE, Brazil, India, South Africa, Mexico, Indonesia, and Japan in 2022.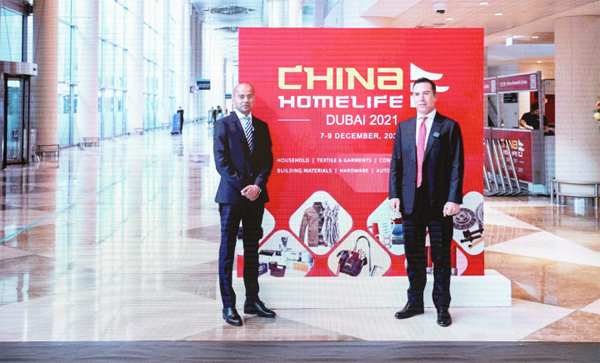 Overseas purchasers attend the trade fair in Dubai on Dec 7. [Photo/zjol.com.cn]