One-hour intercity air traffic circle takes shape in Zhejiang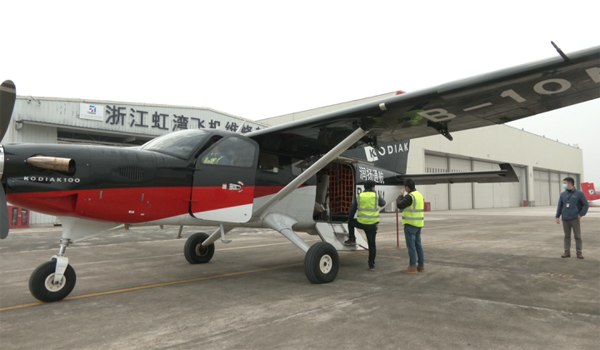 A seven-seat fixed-wing aircraft is ready to leave Hangzhou for Wenzhou on Dec 15. [Photo/zjol.com.cn]
A one-hour intercity air traffic circle is taking shape in East China's Zhejiang province, Hangzhou Daily reported on Dec 16.
The five-hour drive between Hangzhou and its neighboring city of Wenzhou, Zhejiang province was shortened to 1 hour and 12 minutes with a fixed-wing aircraft that can seat seven passengers at a time.
The aircraft left Aviation Town in Jiande city, Hangzhou at 8:00 am on Dec 15 and landed safely in Wenzhou at 9:12 am. At 1:00 pm, it took off once again and arrived in Ningbo, Zhejiang province 46 minutes later.
"The success of the trial flights marks the official opening of short-distance flights between Hangzhou, Wenzhou and Ningbo," said a director of the Jiande Aviation Town.
The lines are expected to inject new momentum into the local tourism industry, as passengers will be able enjoy aerial views of scenic spots such as Tongjun Mountain in Tonglu county, Wuxie Waterfall in Zhuji city, Yunhe Rice Terrace in Lishui city, Yandang Mountain in Yueqing city, Nanxi River in Yongjia county, and the Gold Mine in Suichang county.
There are currently six short-distance flights connecting Jiande with surrounding areas in the Yangtze River Delta region, such as Jinshan district in Shanghai, Zhenjiang city in Jiangsu province, and the Yellow Mountain in Anhui province.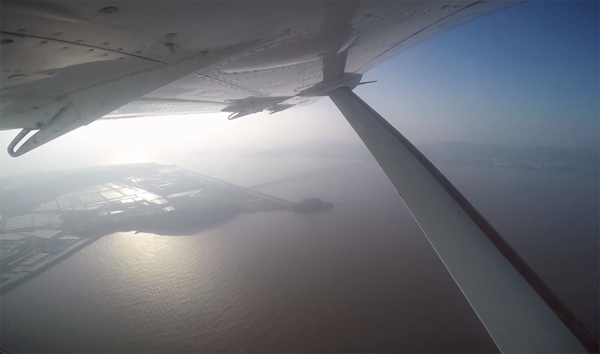 An aerial view from the fixed-wing aircraft. [Photo/zjol.com.cn]
February 21, 2022

February 18, 2022

February 14, 2022
February 22, 2022