Hangzhou listed among top 10 Chinese cities in building global image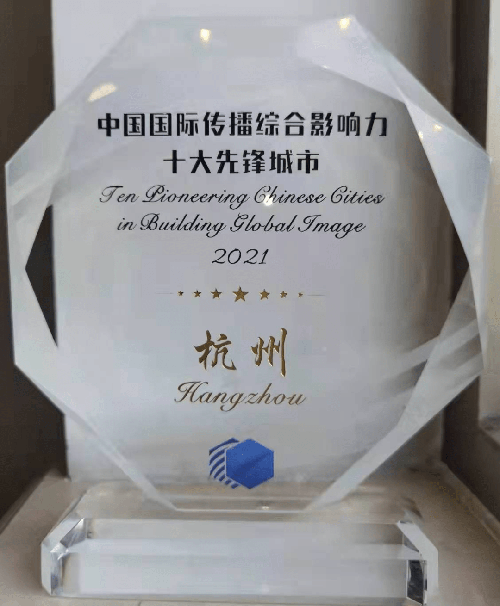 The trophy of Hangzhou being listed by the Xinhua News Agency as one of the top 10 Chinese Cities in building global image. [Photo/Hangzhoufeel]
Hangzhou was recently listed among the top 10 Chinese cities in terms of the building of global image by the Xinhua News Agency, local media outlets reported.
The other nine cities are Beijing, Chengdu, Guangzhou, Nanjing, Shanghai, Shenzhen, Suzhou, Wuhan, and Xi'an.
A report analyzing Chinese cities' influence overseas was released on the same day. The report was based on assessments of 100 cities.
The report stated that Hangzhou enjoys a good reputation among overseas news websites and social media platforms. In terms of news websites, global attention came mainly from the United States, Germany, the United Kingdom, Canada, the Netherlands, Mexico, Malaysia, South Korea, and India. As for social media, the attention came mainly from the US, Thailand, Indonesia, Japan, India, and the UK.
Hangzhou has in recent years been committed to building a "1+N" international promotion circle in which the Hangzhoufeel media agency plays a leading role that is supported by a variety of English radio and TV programs, English websites, bilingual magazines and newspapers, and new media platforms.
Hangzhoufeel, the official overseas social account of Hangzhou, has more than 2.31 million followers on Facebook, Twitter, YouTube and Instagram. The official social media accounts of the 2022 Hangzhou Asian Games gained more than 450,000 overseas followers within a year. The bilingual TV program The Road to Hangzhou 2022 documents the city's preparations for the major sporting event. The official English website (http://www.ehangzhou.gov.cn) has also been named one of the most influential foreign language government websites in China for three consecutive years.
In addition, the city's new English radio program Hangzhou Focus has become a window for foreigners to learn more about Hangzhou. The bilingual TV series Hangzhou Eyes has reached 230 countries.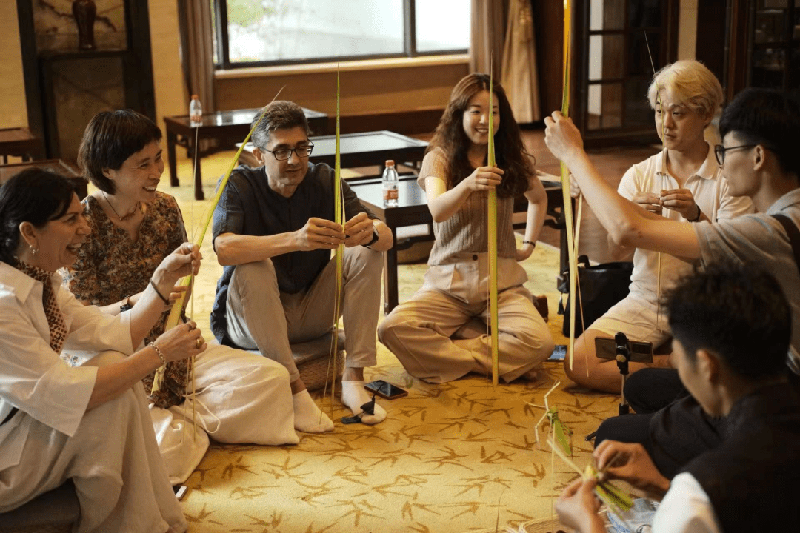 Foreigners make zongzi, or glutinous rice dumplings in Hangzhou. [Photo/Hangzhoufeel]