Dusit Thani Tianmu Mountain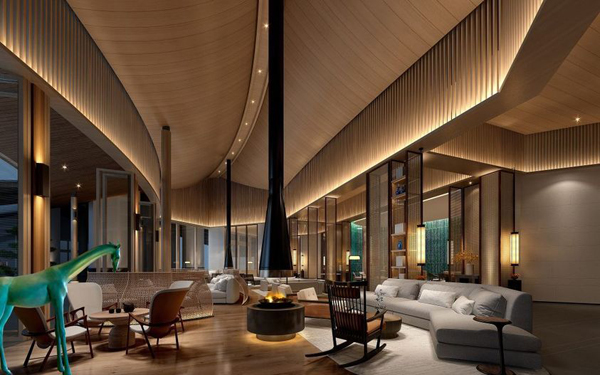 A rendering of the resort Dusit Thai Tianmu Moutain in Lin'an district, Hangzhou. [Photo/Facebook account: Hangzhoufeel]
Thai multinational hospitality company Dusit International announced that it will be setting up operations on Dusit Thani Tianmu Mountain, a luxury resort situated amidst some outstanding natural beauty in Hangzhou's Lin'an district.
The resort, consisting of 160 spacious villas and guest rooms, is located on the outskirts of the Tianmu Mountain National Nature Reserve. It is a UNESCO Biosphere Reserve renowned for its huge ancient trees, verdant valleys and mountain peaks, year-round nice weather, and rare and protected species such as clouded leopards and black muntjac.
The resort is easy to reach by car and is an hour drive from downtown Hangzhou, 90-minute drive from the Hangzhou International Airport, and 20 minute drive from the new high-speed railway station that links it with Shanghai.
Dusit International's portfolio includes more than 300 properties operating under six brands in 16 countries. The company currently operates 10 hotels in China and has more than 20 properties in the Philippines.