New regulations taking effect on Hangzhou subway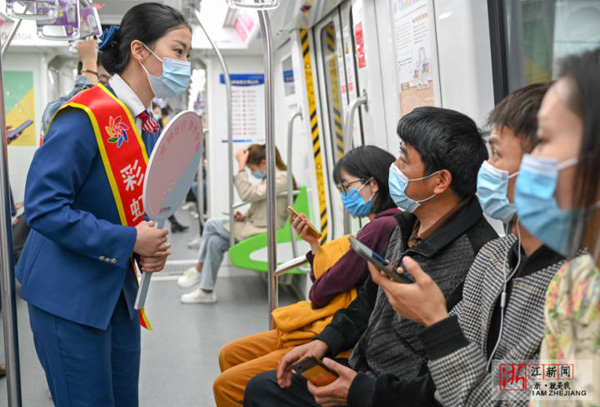 A volunteer reminds passengers to turn off speakers on a subway in Hangzhou. [Photo/zjol.com.cn]
The newly revised regulations for subway passengers will take effect in Hangzhou on Jan 10.
The local transportation authority said that the previous regulations that were formulated in 2005 were now outdated.
According to the new regulations, people are no longer encouraged to stand on the right when taking escalators because it has been proven that doing so may cause imbalance and accelerate wear and tear of escalators.
People take an escalator at a metro line station in Hangzhou. [Photo/zj.zjol.com.cn]
Passengers are also prohibited from using the speaker mode when watching videos on their phones. New practices also include having passengers hold their bags in front of them.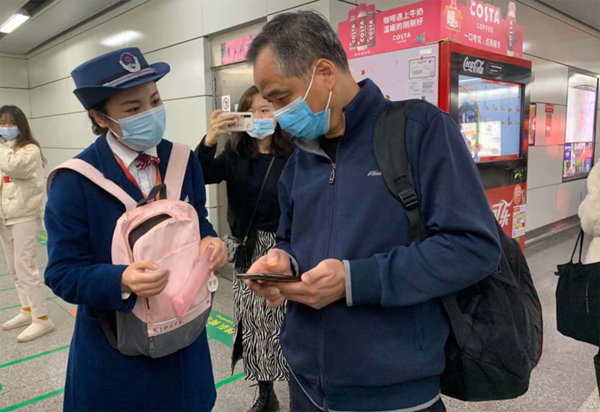 A volunteer encourages a passenger to hold his bag to the front. [Photo/zj.zjol.com.cn]
The old regulation which states that passengers with dirty clothes should not take up seats has been removed.
Another major change is removal of the limitation regarding the number of children accompanied by adults. Children who are below 1.3 meters in height are still not allowed to take the subway themselves.