Sporting venues in my eyes: The most characteristic ones
Editor's Note: There are 57 venues being prepared for the 19th Asian Games and 4th Asian Para Games, among which 12 are newly built, 27 are renovated, nine are renewed, and nine are temporary. In this series, we will explore the venues and discover their unique charm.
Here are six venues being recognized as the most characteristic ones for the major events.
Hangzhou Olympic Sports Center Aquatic Sports Arena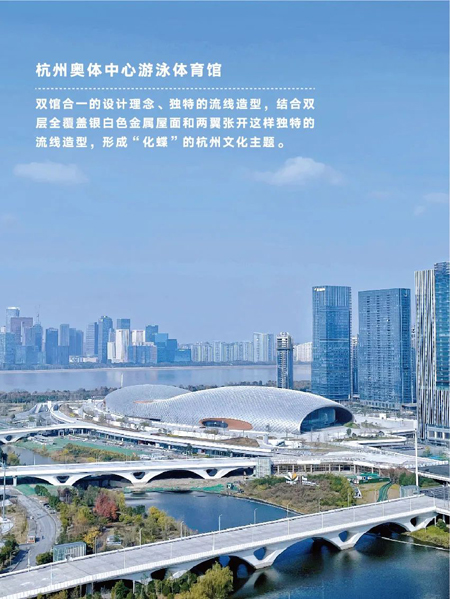 The main stadium and the aquatics arena of the Hangzhou Olympic Sports Center resemble the wings of a butterfly. The two facilities started construction on Jan 26, 2018 and cover a total area of 397,000 square meters. The venues will host basketball, swimming, diving, and synchronized swimming events during the Games. [Photo/WeChat account: hzyy2022]