TV series echoing young swimmers' dreams start shooting in Hangzhou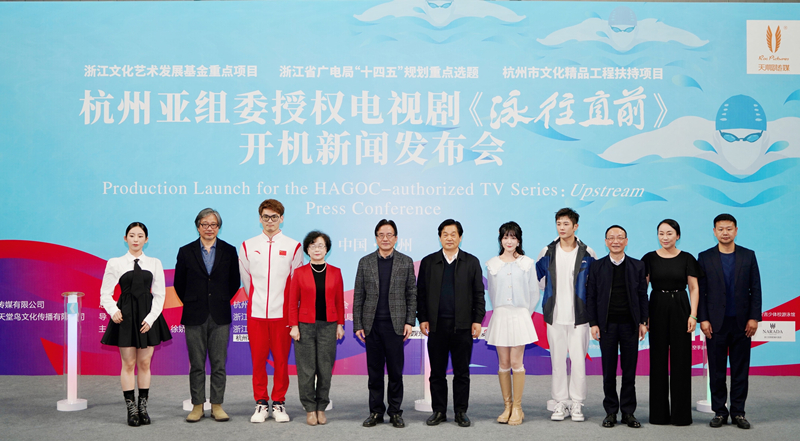 The production team of Upstream at a press conference. [Photo/hangzhou2022.cn]
Upstream, a TV series revolving around the stories of four youngsters pursuing their swimming dreams, held a press conference for its production launch at the Aquatic Sports Arena of Hangzhou Olympic Sports Center on Jan 16.
Casting Li Wenhan, a Hangzhou native and former member of the Hangzhou Junior Swimming Team, the TV series paid a tribute to the athletic spirit of the upcoming 19th Asian Games, which will be held in Hangzhou in September.
Li, who started learning swimming at five, said his childhood dream of becoming a professional swimmer was reignited by the TV series. He started training with the professional swimmers even before the shooting, which he said was an immersive way to blend himself into the role.
"I rebuilt my passion as an athlete when training. I have practiced rigorously every day and gained a deeper understanding of the swimmers," Li said.
Huang Kemin, director of the TV series, said the script, which has been polished for three years, was compiled by the production team visiting several swimming training bases, interviewing famous coaches, swimmers, sparring partners, team leaders, and team doctors so as to capture and represent the fresh and real lives of swimmers.
At present, the TV series has started shooting in Zhejiang and will be aired before the opening of the Hangzhou 2022 Asian Games.
The TV series was authorized by the organizing committee of the 19th Asian Games Hangzhou 2022 and was a key cultural project of Zhejiang province during the 14th Five-Year Plan (2021-25) period.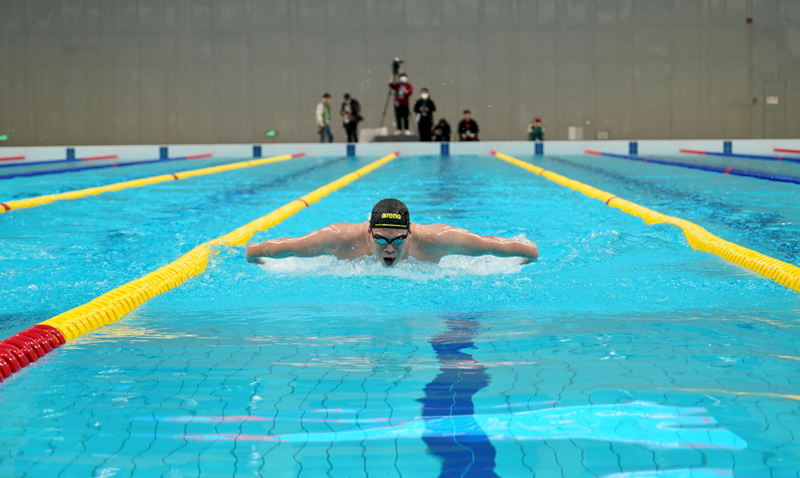 Li Zhuhao, an Asian Games swimming medalist, celebrates the production launch of the TV series. [Photo/hangzhou2022.cn]