Eastern Chinese coastal city embraces Asian Games fever
The organizing committee of the 19th Asian Games Hangzhou 2022 held a series of promotional activities in Xiamen, a coastal city in East China's Fujian province, on Jan 14.
Since May 2021, promotional activities have been carried out in Shanghai, Xi'an, Tianjin, Wuhan, and Chengdu, and will be held in Guangzhou, Shenzhen, Nanjing, and Beijing.
Let's take a look at the activities in Xiamen.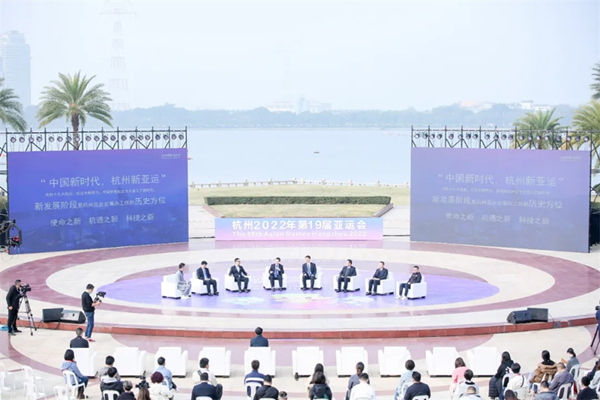 Experts and scholars gather at Bailuzhou, the largest square park in Xiamen, to discuss the orientation, preparatory work, aesthetic system, venue construction, and security assurance of the Asian Games. [Photo/hangzhou2022.cn]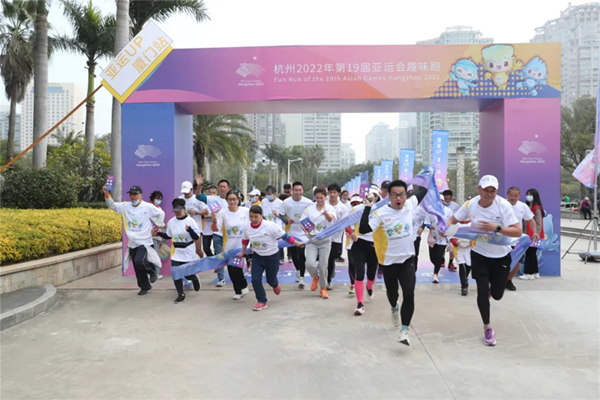 People rush out from the starting line in preparation for the 19th Asian Games Hangzhou 2022. A series of sports activities such as plank, balance beam, and steeplechase were held to boost anticipation for the Games. [Photo/hangzhou2022.cn]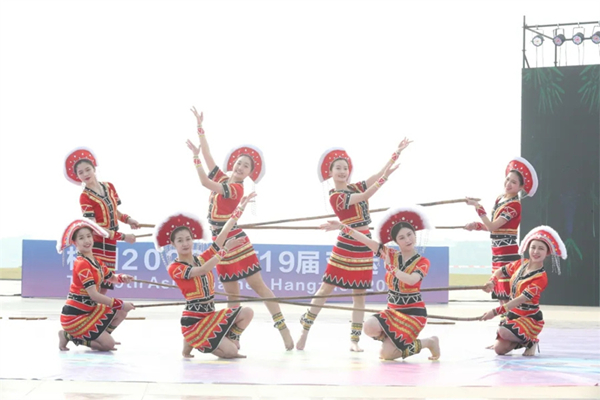 People perform a bamboo pole dance, a traditional dance in Xiamen as part of celebrations for the 19th Asian Games Hangzhou 2022 on Jan 14. Songs such as Asia, the Sun Rises!, Heart to Heart, and Waiting for You, which have been selected from a pool of 2,102 candidates, were also performed that day. [Photo/hangzhou2022.cn]