Hangzhou Asian Games keywords in 2021: Mascots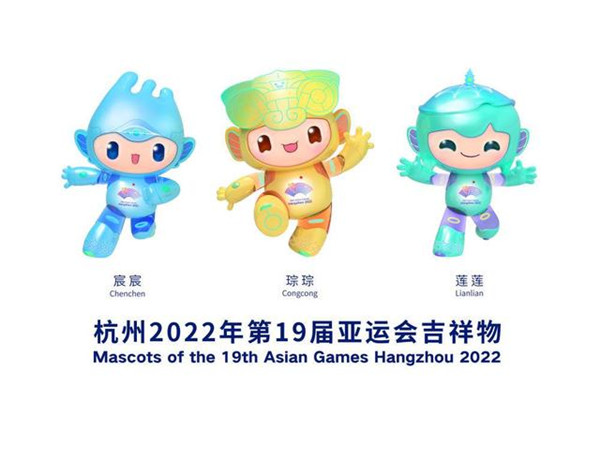 The mascots of the 19th Asian Games Hangzhou 2022. [Photo/hangzhou2022.cn]
Editor's Note: The organizing committee of the 19th Asian Games Hangzhou 2022 has listed the top 10 keywords of 2021.
Since the debut of the mascots for the 19th Asian Games Hangzhou 2022, the three animated characters Congcong, Lianlian and Chenchen have become increasingly popular. They can be seen on count-down devices, landscape sculptures, light boxes, and buses and metros as the Games approach.
The mascots' designs were inspired by Hangzhou's three World Heritage sites, namely the Archaeological Ruins of Liangzhu Culture, the West Lake, and the Grand Canal.