Sporting venues in my eyes: The most difficult ones
Editor's Note: There are 57 venues being prepared for the 19th Asian Games and 4th Asian Para Games, among which 12 are newly built, 27 have been renovated, nine have been renewed, and nine are temporary. In this series, we will explore the venues and discover their unique charm.
These six venues have been recognized as of the large difficulties of construction for the major event.
Hangzhou Olympic Sports Center Squash Court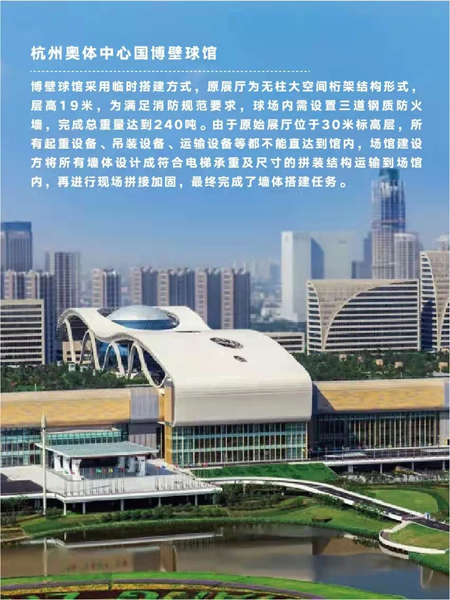 What made building the Hangzhou Olympic Sports Center Squash Court, a temporary venue, difficult was that all the walls feature an assembly structure to meet the bearing limits of the lifting and transportation equipment and had to be assembled on site. [Photo/WeChat account: hzyy2022]