Committee shares progress on Hangzhou 2022 preparations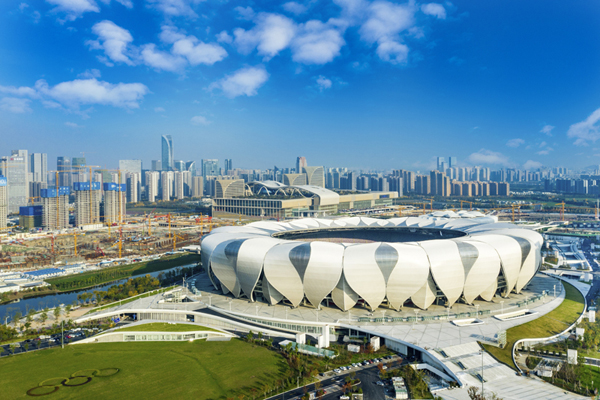 A bird's-eye view of the Hangzhou Olympic Sports Center, the main venue for the 19th Asian Games Hangzhou 2022. [Photo/CFP]
The organizing committee of the 19th Asian Games Hangzhou 2022 held a news conference on Jan 24 to provide an update about the progress of the preparations in light of the approaching 200-day countdown for the major sporting event.
Chen Weiqiang, deputy secretary-general of the organizing committee and deputy mayor of Hangzhou, said that construction of the 57 venues for the Asian Games has entered the final stage. Forty-nine of the venues have received final approval, while the other eight venues, including China's first professional e-sports center, the equestrian center in Tonglu county, the golf course in Xihu district, the chess hall in Xiaoshan district, and the baseball and softball center in Shaoxing, will be completed before the end of March.
Chen added that 42 professional teams will be assigned to ensure the smooth operation of the venues.
Chen noted that the draft designs for the medals have been completed and that music selection and planning for the flame lighting ceremony and torch relay are currently ongoing.
Films, TV series and documentaries centered on the Games are also being planned. The documentary will be released at the 100-day countdown event to the Games.
During the news conference, the organizing committee also shared information about sporting venues, the competition schedule, as well as the arrival and departure policies for athletes, media personnel and other staff members.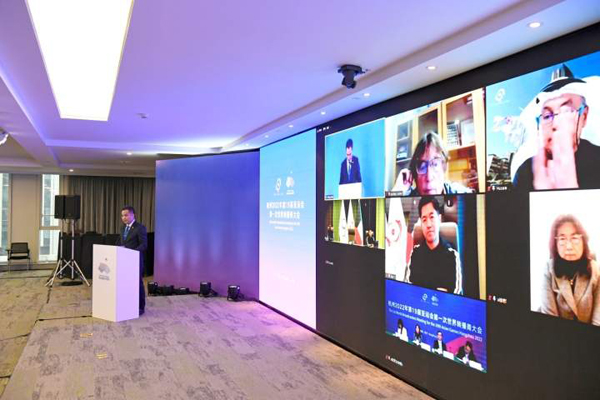 The organizing committee of the 19th Asian Games Hangzhou 2022 holds a news conference on Jan 24, briefing the latest progress of the preparatory work of the Games. [Photo/zjol.com.cn]