Hangzhou opens month-long job fair for Yangtze River Delta talent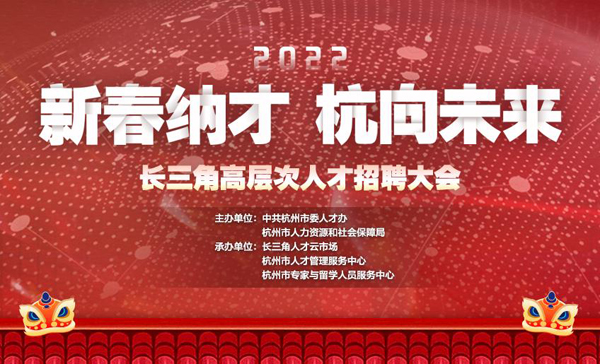 Hangzhou in East China's Zhejiang province opens a month-long job fair on Feb 10 targeting high-end professionals from the Yangtze River Delta region. [Photo/zhaopin.com]
Hangzhou in East China's Zhejiang province kicked off a month-long job fair on Feb 10 targeting high-end professionals from the Yangtze River Delta region.
Some 10,000 companies from across the region, including industrial giants HikVision, NetEase, and Geely, as well as higher learning institutions Zhejiang University and Westlake University, have offered a total of 100,000 jobs. The jobs are involved in major industries in Hangzhou, such as culture, leisure and tourism, financial services, life sciences, high-end equipment, artificial intelligence, cloud computing, big data, and information software.
The job fair was held both online and offline via livestream introductions, video interviews, and online dual-selection meetings.
Wahaha, a beverage giant based in Hangzhou, introduced a variety of staff benefits at a livestream job show.
"We have brought positions in food research and development, high-end mechanical and electrical fields, and IT development, along with employee welfare housing, generous salaries, targeted training plans, and more than 20 recreational clubs," a HR manager said.
The Hangzhou Innovation Institute of Beihang University also addressed professionals in AI, big data, and cyber security at a livestream show.
"We have created a friendly working and living environment where postdoctoral employees can not only receive an annual income of 370,000 to 440,000 yuan ($58,164 to $69,168), but also enjoy talent apartments and schooling for their children," the recruitment director said.
The talent office of the Hangzhou municipal government, Hangzhou human resources and social security bureau, and Zhaopin, an online recruitment platform, have supported the job fair.