Lou Wai Lou Restaurant
Editor's Note: The Hangzhou culture, radio, film and tourism bureau has unveiled a list of 50 experience centers that most bring out the essence of the 19th Asian Games and the unique charm of Hangzhou. The centers focus on history and culture, digital economy, intelligent manufacturing, intangible cultural heritage, sports and health.
Lou Wai Lou Restaurant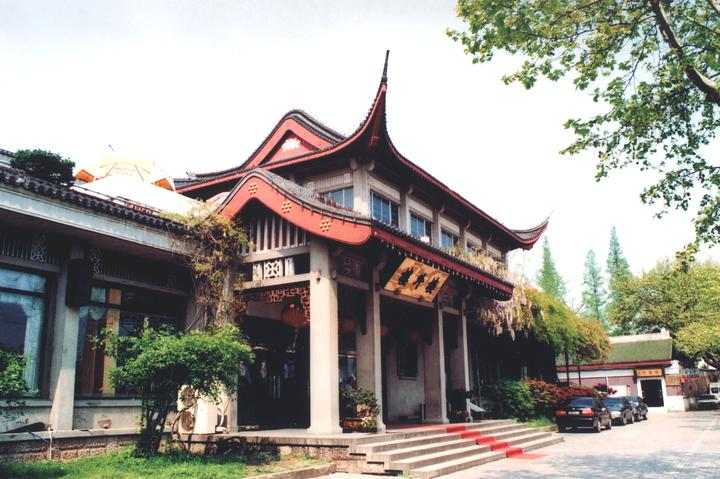 Lou Wai Lou Restaurant. [Photo/zjol.com.cn]
Lou Wai Lou Restaurant is a famous time-honored restaurant in Hangzhou, capital of East China's Zhejiang province.
Located at the foot of Gushan Hill and near the iconic West Lake, Lou Wai Lou has 170 years of history and is considered a cultural icon in Hangzhou.
Lou Wai Lou was founded by a scholar named Hong Ruitang in 1848. Hong moved to Hangzhou from Shaoxing to make a living.
Inspired by a famous Chinese poem, he came up with the name of Lou Wai Lou, which means "a building outside a building".
In 1956, the provincial government of Zhejiang honored 36 Hangzhou dishes as iconic ones. Ten of the dishes are made by Lou Wai Lou.
Last year, Lou Wai Lou Restaurant was recognized as one of the 50 "Hangzhou Asian Games historic and cultural experience centers".
Address: No 30, Gushan road, Xihu district
Tel: +86 0571-87969023