Hangzhou Asian Games historic and cultural experience centers: Xiling Seal Art Society
Editor's Note: The Hangzhou culture, radio, film and tourism bureau has unveiled a list of 50 experience centers that best bring out the essence of the 19th Asian Games and the unique charm of Hangzhou. The centers focus on history and culture, digital economy, intelligent manufacturing, intangible cultural heritage, sports and health.
Xiling Seal Art Society
Have you ever noticed an archway inscribed with the characters "西泠印社" (Xiling Seal Art Society) beside West Lake in Hangzhou?
The Xiling Seal Art Society, founded in 1904 (the 30th year of the reign of Emperor Guangxu of the Qing Dynasty), is a Hangzhou-based academic organization devoted to the art of seal carving. It is one of China's most important traditional stone seal engraving associations. The headquarters of the society is located on the western side of Gushan Hill, an island to the north of West Lake.
The society is now a popular tourist attraction featuring various traditional styles of Chinese architecture, seal-cutting artworks, and cultural experience activities.
Address: No 31 Gushan Road, West Lake scenic area, Hangzhou
Tel: +86-571-8799-4197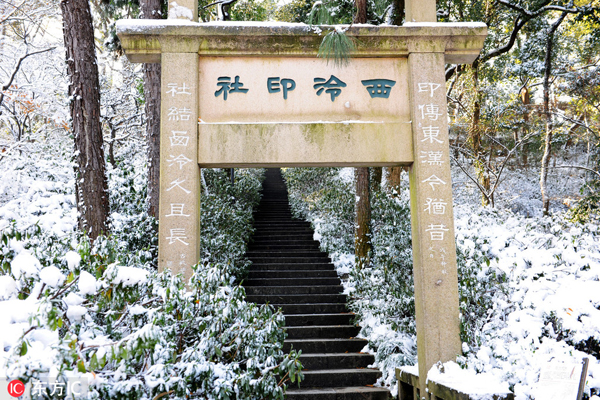 The Xiling Seal Art Society, a Chinese arts organization based in Hangzhou, capital of Zhejiang province. It is the oldest Chinese society formed by specialists in seal engraving, calligraphy and painting. [Photo/IC]