1,800 foreigners apply to be Hangzhou Asian Games intl volunteers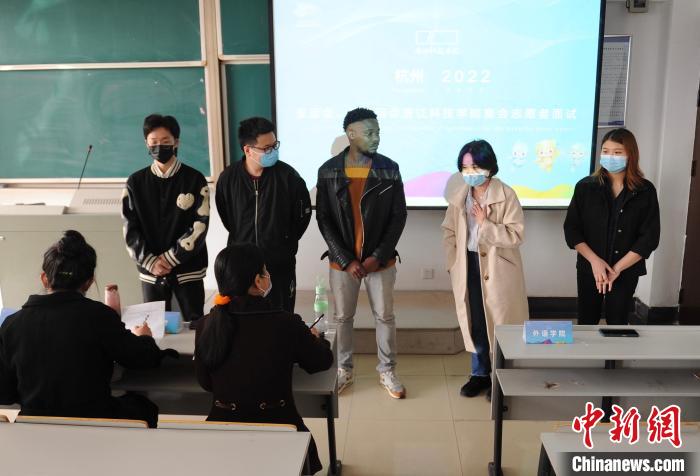 Foreigners are interviewed to become international volunteers at the 19th Asian Games Hangzhou 2022. [Photo/chinanews.com]
More than 1,800 foreigners have applied to serve as international volunteers for the 19th Asian Games Hangzhou 2022, local media outlets reported.
The foreigners are from countries such as South Korea, Italy, Zambia, the Commonwealth of Dominica, the Philippines, Hungary, and Suriname.
A girl from the Philippines who has been studying in Hangzhou for three years said she applied to serve as an international volunteer soon after she heard about it and recently completed her interview offline.
"I can speak Chinese, English and Filipino and have arranged activities as a team leader at school. As a foreigner, I cherish this opportunity as I can not only improve my oral English but also do my part for the Asian Games," the Filipino said.
A student from South Africa, who is fluent in English, French and mandarin Chinese, said he applied to serve as an interpreter at the Games.
"I have looked at the information I need to prepare for the interview. I've learned that Hangzhou is the third Chinese city following Beijing and Guangzhou to host the Asian Games. I've been studying in Hangzhou for four years and this is the first time I've participated in the Asian Games like this," the young man said.
All the interviews for Asian Games volunteers will be completed within March and a series of training and job assignments will be completed before the end of June.