Hangzhou gears up to attract talent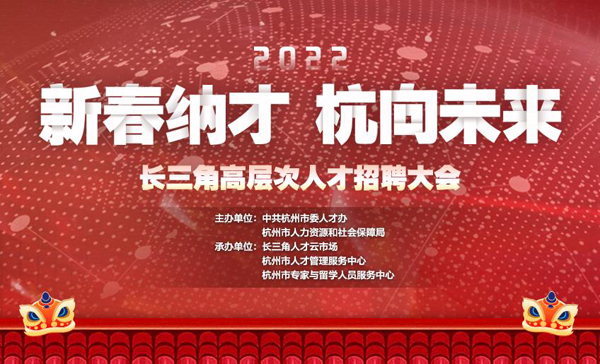 Hangzhou in East China's Zhejiang province opens a month-long job fair on Feb 10 targeting high-end professionals from the Yangtze River Delta region. [Photo/zhaopin.com]
Hangzhou's continued efforts to bridge the gap between employers and job seekers this spring have led to 14,000 companies offering 140,900 jobs and receiving some 155,000 resumes.
An online job fair held in February for high-end talent from the Yangtze River Delta region opened the door to a large flow of talent.
In addition to attracting industrial giants and prestigious universities, the job fair has carefully listened to the demands of employers and opened a specific zone for companies that are in urgent need of talents.
"As early as the Spring Festival, local government officials came to learn about what kind of workers we needed, and that helped us to resume work quickly," said a recruitment manager at Hangzhou Bestgas Co.
The local government has also put forward a series of preferential policies to help companies solve issues relates to finances, talent and intellectual property protection.
For example, the Lin'an district government will give companies 1,000 yuan ($157.1), 20,000 yuan and 100,000 yuan for each new recruit with a bachelor's, master's and doctoral degree, respectively, with a maximum annual subsidy of 1.5 million yuan per company.
Local districts are also gearing up to improve their business environment, with Xiaoshan having attracted 18 key investments and 16 talent projects and signed deals with several postdoctoral workstations focusing on biopharmaceuticals, software information, and advanced manufacturing.
March 16, 2022