Hangzhou uses AI to monitor water quality for Asian Games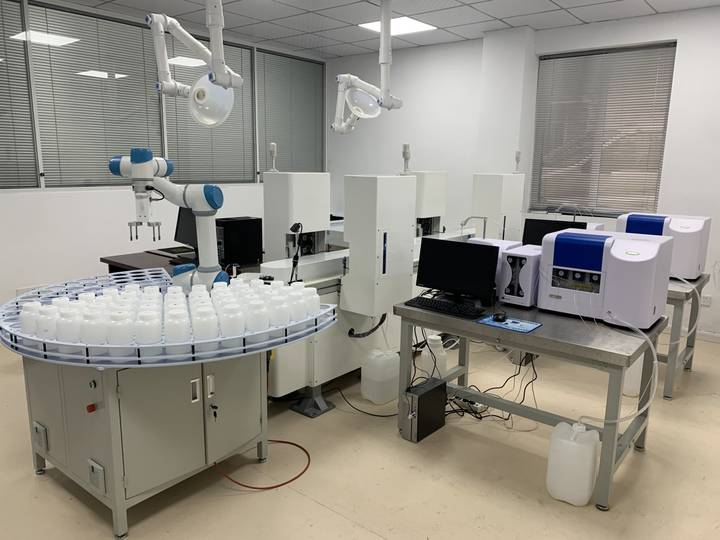 Ecological Environment Monitoring AI Laboratory, which is able to analyze water quality with the AI technology, is pictured. [Photo/zj.zjol.com.cn]
Hangzhou, capital of East China's Zhejiang province, has developed an AI-powered system to monitor water quality, local media recently reported.
Construction of the AI system, called the Ecological Environment Monitoring AI Laboratory, started in May 2021.
The city recently used the system to analyze water samples collected at water quality monitoring stations around the stadiums for the Asian Games Hangzhou 2022.
According to technicians, the system provides quicker analysis of water samples. While it used to take two technicians to analyze 100 samples per day, the system can analyze more than 200 water samples within the same period. It has to date handled 1,000 water samples.
Wang Yiyi, director of the general office of the Hangzhou Ecological Environment Monitoring Center, said that the AI laboratory reduces manpower requirements for water monitoring while improving efficiency and accuracy.