Luxury hotels surge in Hangzhou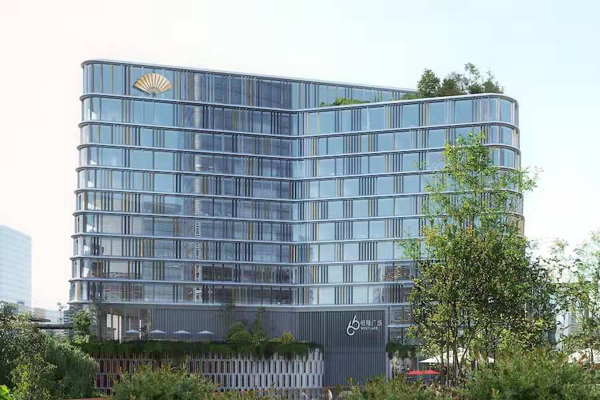 A rendering of the Mandarin Oriental Hangzhou, which is expected to open in early 2025. [Photo/mandarinoriental.com]
2022 is an important year for the hotel scene in Hangzhou, Zhejiang province, with 17 hotels with 4,142 rooms expected to open, including the prominent brand M Collection Hangzhou.
Slated to open late this year, the 54-room five-star M Collection Hangzhou by Minor Hotel Group will be a part of the 433-hectare Lyujingtang Eco Park found 55 kilometers northwest of downtown Hangzhou. The hotel will be near e-commerce giant Alibaba's headquarters and a new private jet center in Yuhang district.
Designed by Shanghai Jund Architects and H2 Architecture Design Group, the hotel is expected to comprise 18 suites and 36 villas, an all-day dining restaurant, a Pan Asian restaurant, a continental restaurant and wine cellar, a VIP club, a wellness center and mountaintop spa, and swimming pools. An organic farm will also allow visitors to try their hands at various agricultural activities.
Hangzhou's hotel scene will be bolstered by nine new hotels with 2,187 rooms in 2023, two hotels with 410 rooms in 2024, and 14 hotels with 2,768 rooms in 2025. Of these hotel developments, 27 properties and 6,189 rooms are set to have five-star status, with 15 hotels encompassing 3,318 rooms then opening as four-star properties.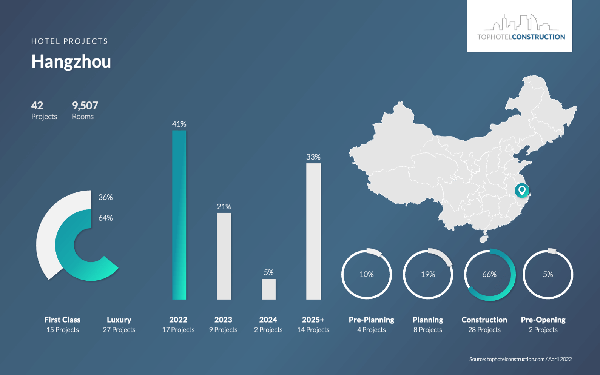 A total of 42 hotels with 9,507 rooms are expected to open in Hangzhou in the coming years. [Photo/tophotelconstruction.com]