Hangzhou Music Festival takes on Asian Games theme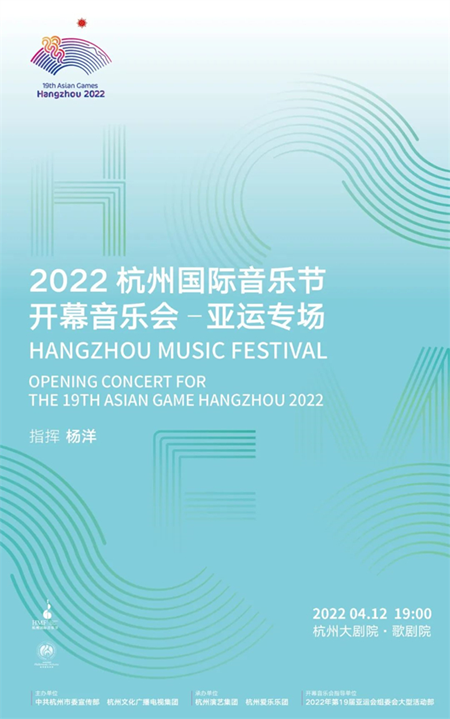 The opening concert of the 2022 Hangzhou Music Festival is held on April 12 highlighting Asian Games. [Photo/hangzhou2022.cn]
The much-anticipated Hangzhou Music Festival is taking place in the capital of East China's Zhejiang province from April 12 to 30.
Themed on the Asian Games, one of the most important international events to be held in the city this year, the festival features a variety of concerts, master classes and music lectures related to symphony, opera, folk music, folk symphonic poem, ballet film symphony, chamber music, and piano solo.
Breaking the tradition of kicking off the festival with a symphony concert, this year's opening act highlighted the Asian Games.
In addition to featuring the Hangzhou Philharmonic Orchestra at three online concerts, musicians from Japan, South Korea, Singapore and other Asian countries are also putting on shows to share their interpretations of the Asian Games.
Musicians will also visit students, medical workers and residents involved in the Asian Games.
Several Hangzhou native folk music artists, including Zhou Tian, a composer who was nominated at the 60th Grammy Award for Best Contemporary Classical Music Composer, and Jin Yukuang, a rising-star conductor on classical chamber music, will perform at the festival.
At a time when foreign artists are unable to perform in Hangzhou due to the pandemic, the festival has invited professional classical music teams from within China to stage high-quality traditional performances.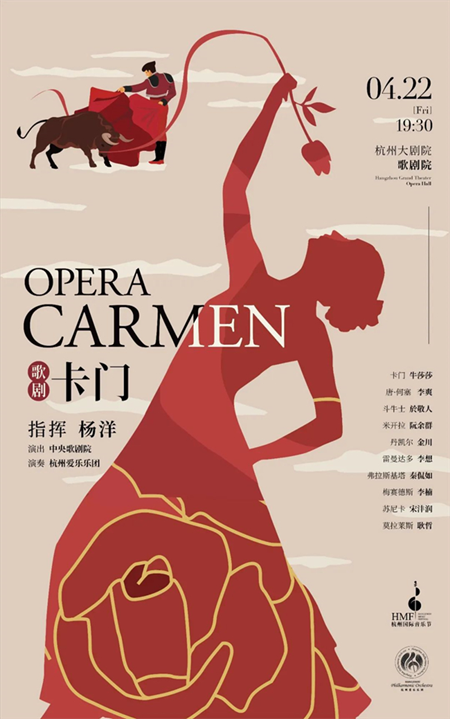 Carmen is the most performed opera show in the world. [Photo/hangzhou2022.cn]
April 12, 2022

April 8, 2022
March 16, 2022