China National Silk Museum celebrates its 30th anniversary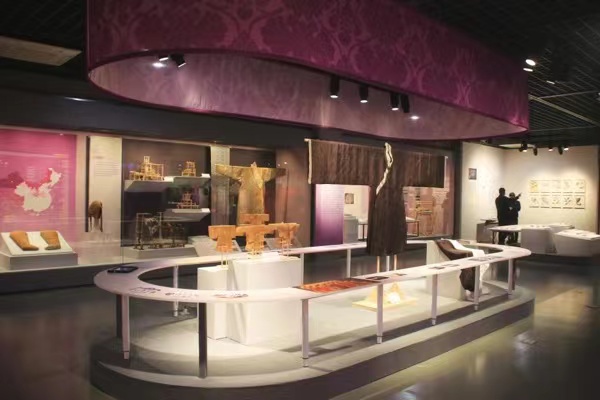 Robes are on display at the Chinese National Silk Museum in Hangzhou, East China's Zhejiang province. [Photo provided to ezhejiang.gov.cn]
The China National Silk Museum in Hangzhou, East China's Zhejiang province held an exhibition to commemorate its 30th anniversary on March 15.
The exhibition, which is themed on the museum's evolution over the past three decades, will run till June 5 and features sections about the ancient Silk Road, traditions surrounding silk as well outstanding silk creations from around the world.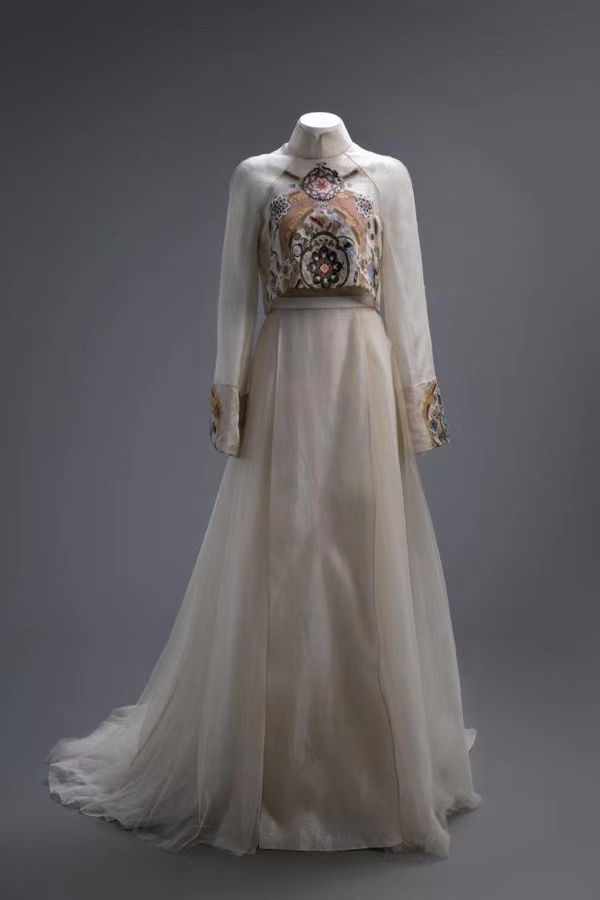 The dress designed and donated to the museum by Xiong Ying, the famous clothing designer. [Photo provided to ezhejiang.gov.cn]
The museum's collection has expanded significantly over the past 30 years, from more than 800 items when it first started to the current 70,000. The museum's annual visitor numbers have also risen from 100,000 to more than 700,000 during this period.
The museum, which is a UNESCO World Heritage Centre, also features exhibits related to the protection, restoration, and utilization of silk, and its research system centered on fibers, dyes, and craftsmanship.
Visitors to the exhibition will also get to learn about how the museum has been cooperating with countries and regions along the Silk Road through online platforms and international exhibitions and activities.