RMB goes digital in Hangzhou's most bustling commercial area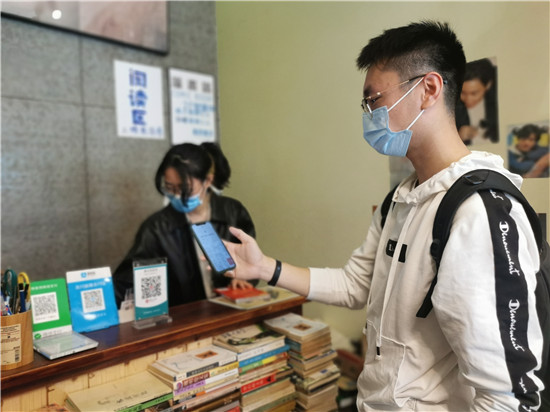 A man scans the e-CNY QR code of a shop to pay for goods. [Photo/thepaper.cn]
Trials of the digital renminbi in the Wulin Square Commercial Area in Hangzhou, capital of East China's Zhejiang, are making the city's most bustling corner more intelligent, local media outlets reported.
In addition to being applied at special business streets, supermarkets, hotels, restaurants and office buildings, the e-CNY will also be trialed in parking lots, farmer's markets, self-service stores, online sales, and areas relating to the 19th Asian Games in the near future.
Coupons and other promotional events will also be launched to encourage the use of the digital RMB and further popularize the digital currency.
The Wulin Square Commercial Area was among the first in Zhejiang province to join the e-CNY trial. It is currently home to 3,300 shops that have generated over 20 billion yuan ($3.12 billion) in annual retail sales.
The trial is part of China's efforts to build a robust ecosystem for its digital currency, which differs from popular third-party payment platforms such as Alipay and WeChat Pay for its instant settlement and zero service charge.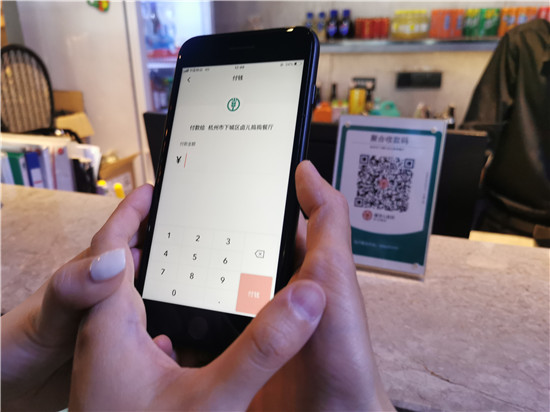 A resident of Hangzhou pays a bill with digital renminbi. [Photo/thepaper.cn]
June 1, 2022

May 30, 2022

May 24, 2022
March 16, 2022