Kite master flies 'Asian Games dragon'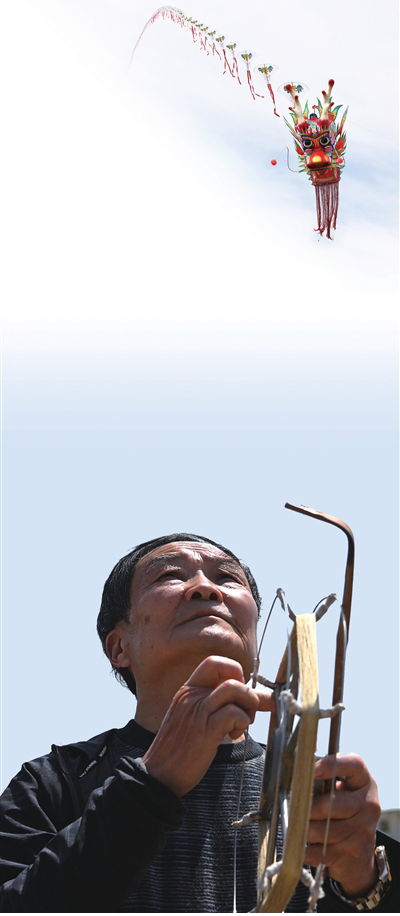 Kite expert Cheng Dishen flies his "Asian Games dragon". [Photo/hangzhou.com]
A 2,022-meter-long kite decorated with a dragon head and various Asian Games elements was recently flown above the Archaeological Ruins Park in Yuhang district, Hangzhou, local media outlets reported.

Designed and handmade by kite expert Cheng Dishen, the kite features a dragon head to symbolize Liangzhu Culture, one of the oldest civilizations in China with a history of over 5,300 years, and consists of 852 smaller kites, which are decorated with mascots, an emblem and a slogan of the 19th Hangzhou Asian Games making up the dragon's body.
Cheng said it took him over two months to conceive the idea and polish the work.
"Every step counts, from concept art and preparing the bamboo to tying the skeleton and mounting pictures," Cheng said.
"For the Asian Games dragon, more than 1,000 bamboo sticks were used just to hold up the kite. I've also tried multiple times to ensure that each of the smaller kites are arranged 40 to 50 centimeters apart to make the kite look beautiful while flying high in the sky," Cheng added.
Cheng has made over 5,000 kites over the past four decades, though many of them have been thrown out due to lack of space.
"A kite can be good as long as the kite-making technique lasts," Cheng said.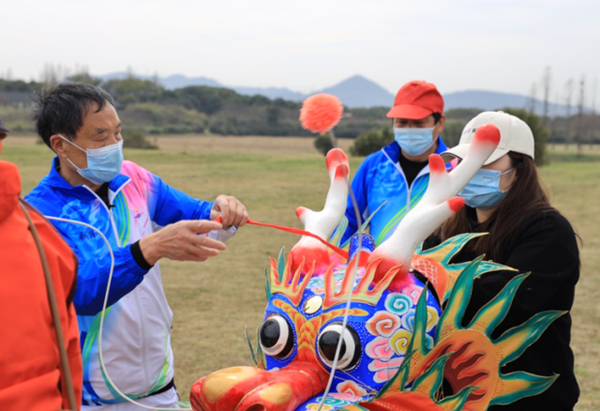 Cheng makes the final adjustments to a kite. [Photo/hangzhou.com]