Hangzhou becomes cross-border e-commerce talent hub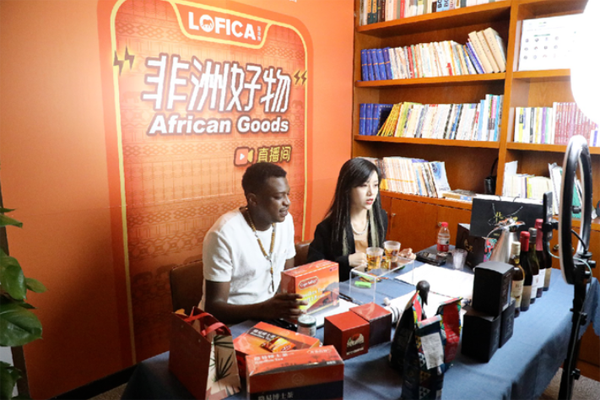 An African livestream host introduces African goods with his colleague at the 15-day online African Products Shopping Festival in Hangzhou. [Photo/china-hzgec.gov.cn]
The cross-border e-commerce comprehensive pilot area in Hangzhou, capital of East China's Zhejiang province, is sparing no effort to become an incubator of high-caliber talent, local media outlets reported.

The integration of vocational education with industrial practices is a highlight of the area.
Together with Zhejiang Gongshang University and the Qiantang New Area Management Committee, the area set up a China (Hangzhou) Cross-border E-commerce Business School in 2020 and has so far employed more than 70 faculty and enrolled 216 Chinese and overseas students.
Eddie, a Rwandan graduate of the school, secured a post at the Hangzhou-based high-tech company Great Star after graduation, dealing with cross-border e-commerce sales and digital marketing affairs in Africa. He has kicked off a new project at the company and is expected to inspire more African students to study in Hangzhou.
The area has also been focusing on the continuous training of people who have joined the cross-border e-commerce industry.
For example, a total of 15 bases have been authorized by the area to carry out training of cross-border e-commerce personnel in skills such as entrepreneurship incubation, platform operation, comprehensive logistics services, overseas marketing, and DTC (direct to consumer) brand training. A total of 86,300 such personnel were trained in 2021.
A bird's-eye view of the Qiantang New Area in Hangzhou, Zhejiang province. [Photo by Yao Yingkang/zjol.com.cn]

May 11, 2022

April 27, 2022
March 16, 2022