Hangzhou, Boston celebrate 40-year sister-city ties
Michelle Wu (center), mayor of Boston, issues a certificate of the government's proclamation of Boston-Hangzhou Day on May 1. [Photo/hangzhou.com.cn]
The city of Boston in the United States celebrated the 40th anniversary of its sister city partnership with Hangzhou, capital of East China's Zhejiang province, on May 1 local time.

Mayor Michelle Wu, the first Asian American to hold office in Boston, proclaimed May 1 as "Boston-Hangzhou Day" and issued a certificate of government announcement.
"We want to ensure that this continued partnership and collaboration and uplifting of the work always centers on our history," Wu said.
The celebration was held at the Boston Children's Museum with traditional Chinese performances such as lion dance, hanfu dance, folk instrument concerts, and Yueju Opera shows, as well as a gift exchange event.
Huang Ping, China's consul general in New York, expressed hope that the two cities can use the event as an opportunity to share experiences and explore ways to expand bilateral exchanges and cooperation so as to push sister-city relations to a new level and make greater contributions to bilateral relations and the friendship between the two peoples.
An exhibition that will run through the month also kicked off on the second floor of the museum, where collections shipped from Hangzhou are on display, including kites, moon-shaped fans, ceramics, Chinese paintings, calligraphy works, and mascots for the Hangzhou Asian Games.
"Some 7,000 miles away, a Chinese city bears a striking resemblance to Boston. It features a major port, is home to a flourishing biotech industry, rife with universities and young professionals," an article in the Boston Globe reads, indicating that the two cities are alike in many aspects.
The sister-city relationship between Hangzhou and Boston was first established on May 1, 1982.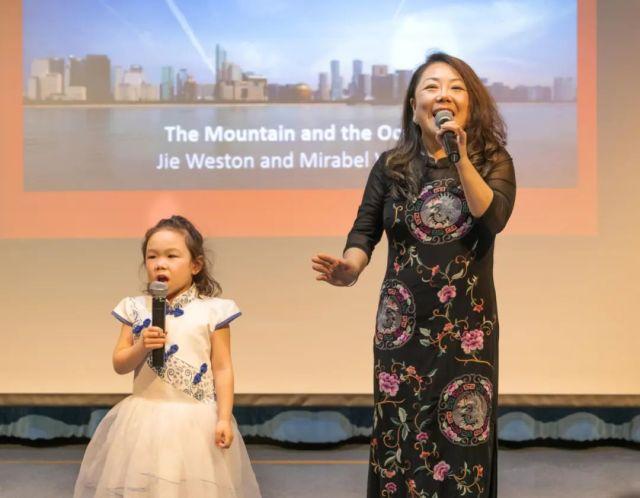 Mirabel Weston, 6, performs at the Boston-Hangzhou Day celebrations on May 1. [Photo/hangzhou.com.cn]

August 22, 2022

August 17, 2022

August 10, 2022
August 23, 2022