Viewing the city at one meter: Hangzhou steps up child-friendly city construction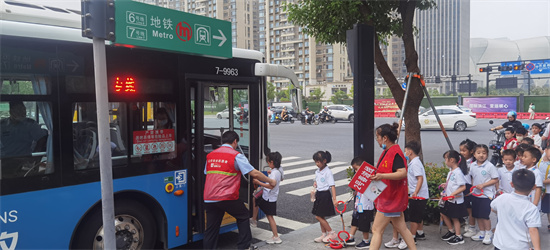 Children line up to board a bus in Hangzhou, capital of East China's Zhejiang province. [Photo/hangzhou.com.cn]
Hangzhou recently issued 10 guidelines on improving the city's environment for children, local media outlets reported.

Concerning children's development and quality of life, the guidelines involve the construction of public facilities for mothers and children, travel modals, preschool education, the construction of child-friendly parks, off-campus practice bases, and services for children living in difficult situations.
For example, the guidelines stipulate that facilities for mothers and children will be fully available at sporting venues of the 19th Asian Games, taking into account the venues' floor space and passenger flow.
In addition, at least 20 children's parks will be established within the year, and green belts planted on the banks of the Qiantang Rive will be made more child-friendly.
Kindergartens will also be built or renovated to admit 9,300 additional children this year, of which 5,580 spots will be at public kindergartens.
Furthermore, city, district and county-level centers will be built and lectures will be carried out this year to help students improve their mental health.
A total of 10 standardized rehabilitation institutions for children will be established or upgraded this year, aiming to provide rehabilitation services to all disabled children under the age of six.
Hangzhou will also name 50 extracurricular practice centers this year to improve education in science and technology, culture and history, and arts.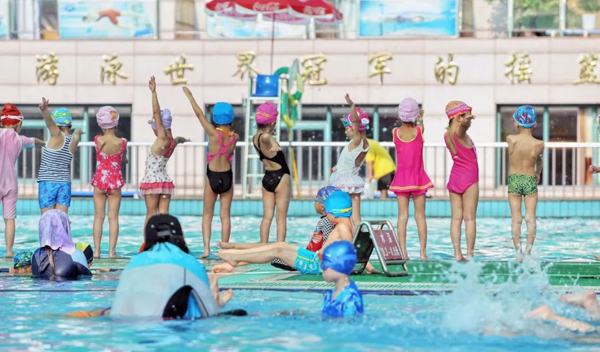 The Chen Jinglun Sports School is recognized as the cradle of swimming world champions. [Photo/WeChat account: visithangzhou]

September 1, 2022

August 26, 2022

August 22, 2022
August 23, 2022