Exhibition brings you back to Southern Song Dynasty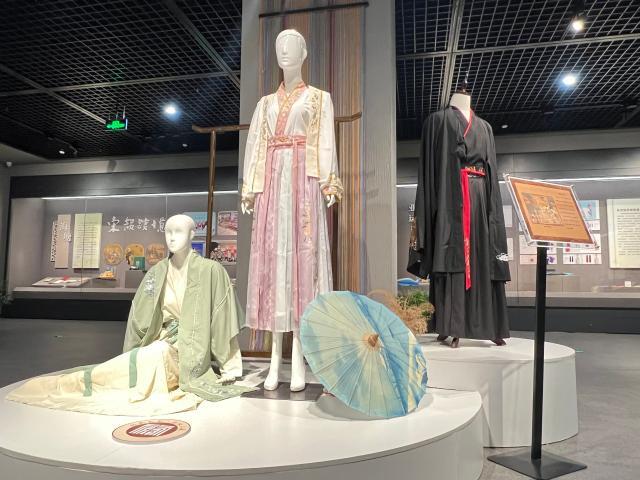 An exhibition demonstrating creative cultural works inspired by the Southern Song Dynasty (1127-1279) opens at the Hangzhou Seawall Site Museum on May 17. [Photo/hangzhou.com.cn]
An exhibition of creative cultural works inspired by the Southern Song Dynasty (1127-1279) opened at the Hangzhou Seawall Site Museum in Shangcheng district on May 17, local media outlets reported.

Receiving support from the Wensli Silk Culture Museum, the exhibition put on a display of nearly 100 elaborate costumes, accessories and handicrafts in an attempt to transport visitors back to the dynasty when Hangzhou was the capital of China.
The exhibition will run until July and is a celebration of the 46th International Museum Day, which fell on May 18.
In addition, 15 museums, memorial halls and former residences of notable people worked together that day to form a museum alliance of Shangcheng district.
Two study trips that string together 25 scenic sites rich in Southern Song Dynasty culture, including the Deshou Palace, Grand Canal, and Gaoting Mountain, were named classic tourist destinations in Zhejiang province.
Address: 1/F, Alibaba Sports Center, No 109 Jiumu Road, Shangcheng district, Hangzhou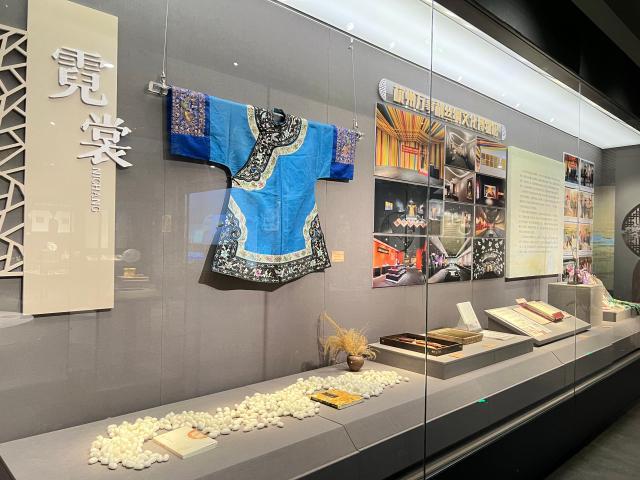 An exhibition demonstrating creative cultural works inspired by the Southern Song Dynasty (1127-1279) opens at the Hangzhou Seawall Site Museum on May 17. [Photo/hangzhou.com.cn]