Mongolian delegation looks forward to Hangzhou Asian Games
Mongolian athletes compete in a wrestling match. [Photo/hangzhou2022.cn]
Ganbaatar Amgalanbaatar, head of the Mongolian delegation to the Hangzhou Asian Games, recently had an interview with the Hangzhou Asian Games magazine and shared some information on the Mongolian delegation.

Amgalanbaatar said that more than 600 Mongolian athletes applied to participate in about 40 sports in the Asian Games, the highest number ever for Mongolia. Mongolian athletes will also compete in more team sports, including forming men's and women's soccer teams for the first time.
"I would like to thank the Chinese people and Hangzhou for hosting this wonderful sporting event. I wish success not only to Mongolia, but to all athletes, coaches, referees and officials participating in the Games," Amgalanbaatar said.
Mongolia, which borders China, is home to an ancient culture with a love for wrestling and archery.
"Mongolian wrestling not only values figure and strength, but also critical thinking, the ability to physically perform unique tricks and moves, and of course respect for one's opponents and the audience," Amgalanbaatar said.
"As for archery, a real Mongolian bow is very difficult to shoot, requiring the coordination of physical dexterity and visual acuity. Though archery used to be a sport for men, Mongolian women have officially participated in archery in national competitions for nearly a century and have shown extraordinary tolerance and mental and physical qualities," Amgalanbaatar said.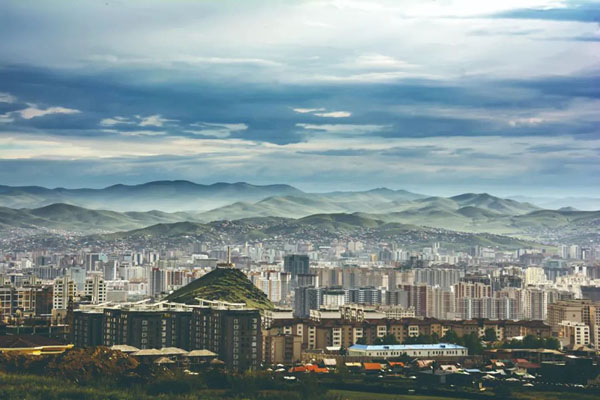 Ulan Bator, the Mongolian capital. [Photo/hangzhou2022.cn]