Hangzhou adds two high-tech labs
Hangzhou was recently approved to build two provincial laboratories, the Baima Lake Laboratory and the Tianmushan Laboratory, according to a notice recently released by the city's science and tech bureau.
This is the third batch of provincial laboratories unveiled. The previous two batches included laboratories from Zhejiang, Liangzhu, West Lake and Hupan.
The inclusion of the two laboratories brings the total number of provincial laboratories in Hangzhou to six.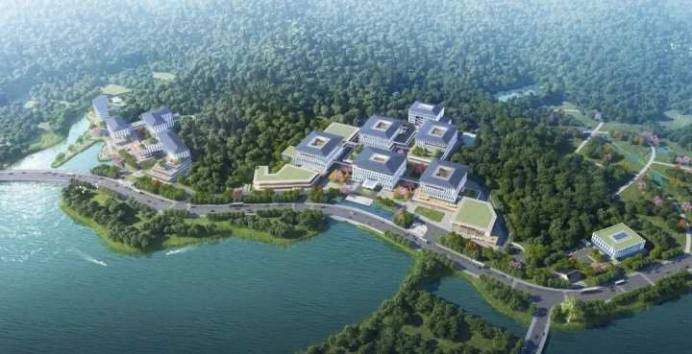 A rendering of the Baima Lake Laboratory in Binjiang district in Hangzhou, capital of East China's Zhejiang province. [Photo/zj.zjol.com.cn]
The Baima Lake Laboratory, which was built by Zhejiang Provincial Energy Group, Zhejiang University, Westlake University, local government and some State-owned and private enterprises, focuses on energy research and development, promoting low-carbon transformation in industries and safeguarding energy security.
The Tianmushan Laboratory specializes in the design of supersonic airplanes and research of high-performance aeronautical materials.