Student paintings express Sino-Arabic connections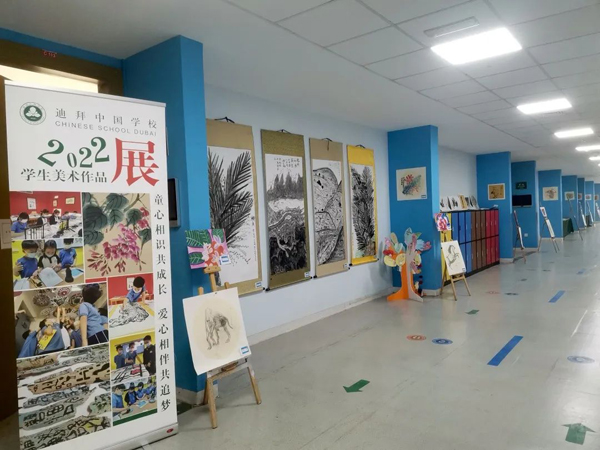 The Chinese School Dubai opens a student fine art exhibition to celebrate International Children's Day on June 1. [Photo/Chinese School Dubai]
The Chinese School Dubai, or Hangzhou No 2 High School Dubai School, recently opened a student fine art exhibition to celebrate International Children's Day on June 1.

More than 300 works by students were exhibited, Chinese paintings of Arab customs and oil paintings of traditional Chinese flowers.
Prince Mur Juma Maktoum, a member of the royal family of Dubai, accompanied by China's Consul General in Dubai Li Xuhang, visited the exhibition and carried out cultural exchanges with students.
As the first full-time overseas Chinese international school operated by the Ministry of Education, the Chinese School Dubai welcomed the first group of students in the fall of 2020.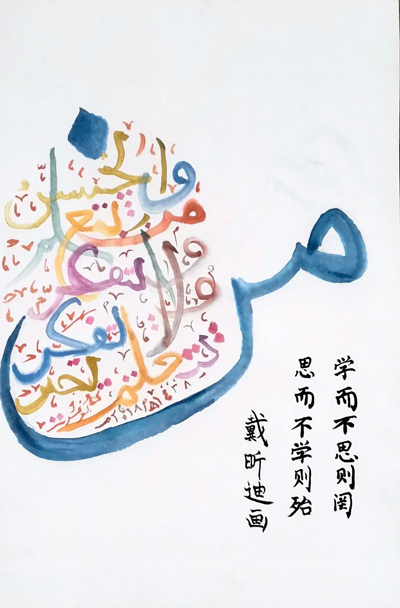 A painting by a student integrating both Chinese and Arabic cultural elements. [Photo/Chinese School Dubai]

The school is committed to offering high-quality Chinese-style education for overseas Chinese families in Dubai and helping them prepare for overseas studies or applying to mainland universities.

The administrative committee consists of authorities from the education bureau of Hangzhou, the Chinese consulate in Dubai, and leading Chinese-invested enterprises in Dubai.
The Hangzhou No 2 High School has adopted a student-centered model, with each class enrolling no more than 24 students. The curriculum includes both traditional subjects from China's education system and extra international courses such as Arabic, sociology, and ethics.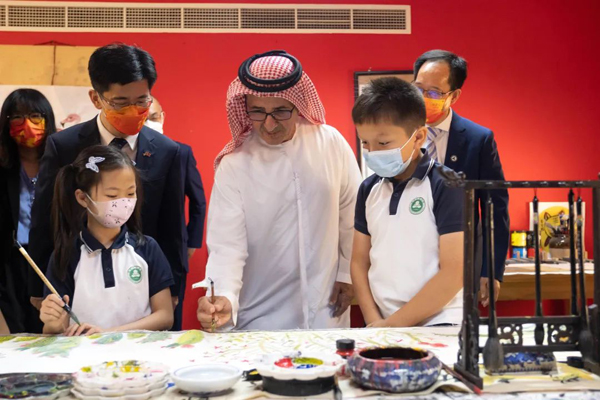 Prince Mur Juma Maktoum learns Chinese painting from students. [Photo/Chinese School Dubai]
August 22, 2022

August 17, 2022

August 10, 2022
August 23, 2022