'Asian Games China Star' satellite successfully launched
The first nine satellites of the Geely Future Mobility Constellation launched from the Xichang Satellite Launch Center on June 2 have reached orbit, meaning the launch mission is a complete success.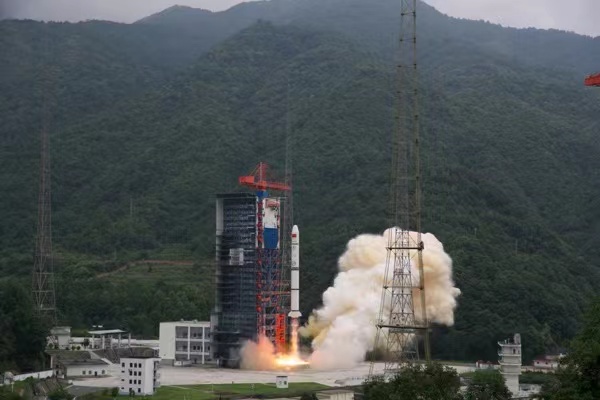 The launch site of the first nine satellites of the Geely Future Mobility Constellation. [Photo provided to ezhejiang.gov.cn]
In this mission, one of the nine satellites, which has been authorized by the Olympic Council of Asia and the 19th Asian Games Hangzhou 2022 Organizing Committee, is named the "Asian Games China Star" and will be used to power a "Smart Asian Games" with aerospace technology. This is the first commercial satellite named after the Asian Games and the first time a sports event is backed by its own exclusive satellite.
During the Hangzhou Asian Games, Geely will provide intelligent and safe mobility using its high-precision positioning technology, satellite remote sensing AI, and space-based communication services. Vehicles will be connected to the system through an on-board terminal that allows for real-time, high-precision positioning supported by the satellites.
Besides improving the quality of mobility services for the Games, this system also enables safer and more accurate point-to-point intelligent shuttling services. The "Geely Future Mobility Constellation" can also track the vehicles that guide the torch relay and provide special services such as watching the Games from space.
June 14, 2022

June 13, 2022