Digital collections find new way to promote culture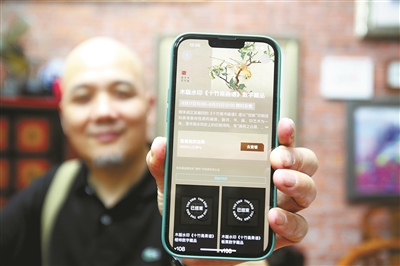 Wei Lizhong's digital woodblock printing works sell out. [Photo/hangzhou.com.cn]
Digital technology is bolstering the preservation of intangible cultural heritage items in Hangzhou, local media outlets reported.
Wei Lizhong, a practitioner of time-honored woodblock printing technology, was the first to benefit from the digitalization.
"It was my first time selling digital collections and I never imagined that 5,000 pieces, each worth a value of 200 yuan ($29.62), would sell out in seconds," Wei said.
"Digitalization has brought infinite possibilities to the preservation and promotion of intangible cultural heritage. By collecting digital works, young people can learn the essence of intangible cultural heritage at a low cost," Wei added.
Districts in Hangzhou are also gearing up to digitalize the preservation and promotion of local intangible cultural heritage items.
For example, Gongshu, Linping and Yuhang districts are working together on a project that can digitally present the cultural icons of the Grand Canal, such as ancient architectural sites, folk activities and traditional skills.
"We used video, virtual reality, artificial intelligence, and digital space modeling technology to make intangible cultural heritage more vivid. For example, Wang Xingji's fans and Yuhang paper umbrellas were designed as 3D model collections, the silk weaving technique was an animated video collection, and the Gongchen Bridge was restored via digital modeling technology," said Fang Meijia, an insider in the digital collection industry.
Digital technology is helping boost the visibility of intangible cultural heritage on the market. This increases the incomes of inheritors and promotes the digital sharing of Hangzhou intangible cultural heritage items on a global scale.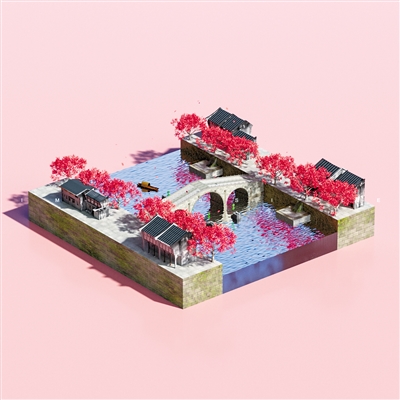 The Gongchen Bridge revitalized by digital modeling technology is part of a digital collection. [Photo/hangzhou.com.cn]
August 10, 2022

August 8, 2022

August 4, 2022
August 7, 2022