Athletes brave heat in annual triathlon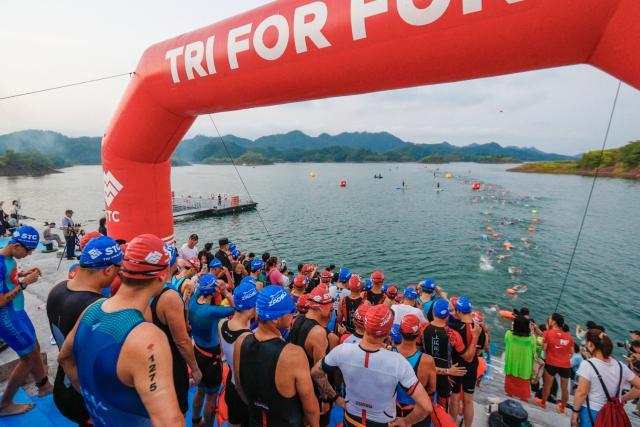 Athletes get ready to leap into the water to start their triathlon journey in Qiandao Lake, Jieshou township, Chun'an county, Hangzhou, on July 31. [Photo/hangzhou.com.cn]
The 2022 Qiandao Lake Jieshou Cycling Town Triathlon Festival kicked off in Chun'an county, Hangzhou, East China's Zhejiang province, on July 30 to 31, local media outlets reported.

It was the first large event organized by the Chun'an Satellite Village of the 19th Asian Games Hangzhou 2022 since it began operating in April.
The event, which consisted of a triathlon, little triathlon, paddle board orienteering and swim challenge, attracted a total of 561 athletes from home and abroad.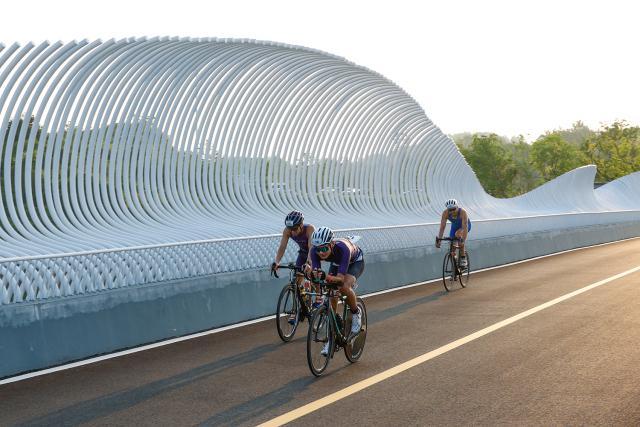 Athletes ride bikes in the triathlon on July 31. [Photo/hangzhou.com.cn]
The triathlon originated in the 1970s as a combination of swimming, cycling and running to test athletes' physical strength and endurance. The STC triathlon series, a highly influential triathlon brand in China, first landed in Qiandao Lake in 2016 and has been held for six consecutive years. In 2020, the event moved to Jieshou township in the southwest corner of Chun'an county and will be permanently located there in the future.

Jieshou township in recent years been focusing on building supporting facilities and developing services for the Asian Games, while at the same time improving the environment in surrounding villages and speeding up the construction of a livable Asian Games economic circle.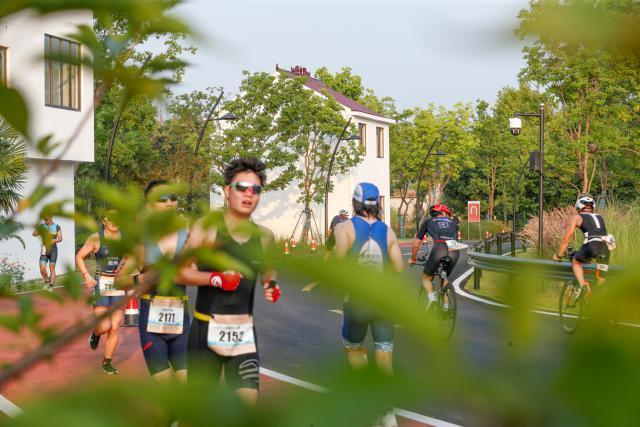 Athletes run during the triathlon. [Photo/hangzhou.com.cn]
August 8, 2022

August 4, 2022
August 7, 2022