Asian Games spurs fitness enthusiasm in Hangzhou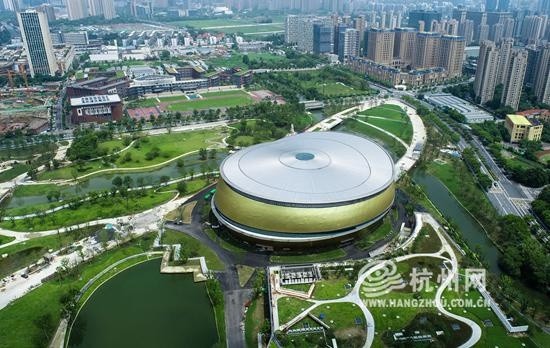 A bird's-eye view of the Grand Canal Sports Park in Gongshu district, where the Chinese-style runway is located. [Photo/hangzhou.com.cn]
Hangzhou, capital of East China's Zhejiang province, was listed among the top 10 most "vibrant" and "dynamic" domestic cities on the 2022 National Fitness Trend Report released on Aug 2, local media outlets reported.

Beijing, Shanghai, Guangzhou, Chengdu, Zhengzhou, Chongqing, Shenzhen, Xi'an and Wuhan also made the list taking account of factors such as number of fitness participants, fitness habits, and fitness environment.
According to the report, popular outdoor fitness routes in Hangzhou include West Lake in the morning and the traditional Chinese style runway in the Grand Canal Asian Games Park, Gongshu district at night.
West Lake has long been a popular exercise venue for Hangzhou citizens, while the runway in the Grand Canal Asian Games Park, with a total length of about 3.6 kilometers, has gained wide popularity among local residents and fitness enthusiasts since its opening in December last year.
"We receive more than 30,000 people per day when the weather is good," said an insider from the Gongshu district sports, culture and tourism bureau. "The beautiful exercise environment at the park and flowers along the runway change in line with the seasons, allowing fitness enthusiasts to run among the flowers."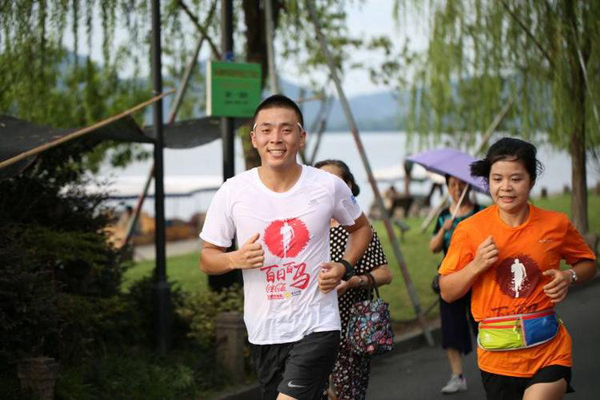 People jog around West Lake in Hangzhou. [Photo/eastday.com]

August 8, 2022

August 4, 2022
August 7, 2022