Hangzhou marks 5th International Day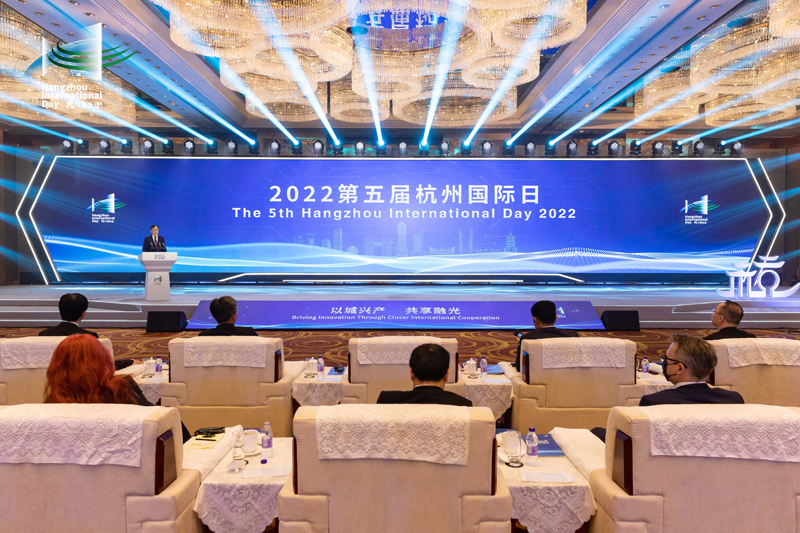 The 5th Hangzhou International Day opens on Sept 5. [Photo/hangzhou.com.cn]
The 5th Hangzhou International Day, with the tagline "Driving innovation through closer international cooperation", kicked off in Hangzhou, capital of Zhejiang province on Sept 5, local media outlets reported.

The event aimed to showcase the achievements of Hangzhou's high-level opening-up and attract global high-quality resources to the city.
The consul-generals of Iran, South Korea, Ireland, Austria, Cuba, Uruguay, and Slovenia in Shanghai, acting consul-generals of Finland, Switzerland, and South Africa in Shanghai, and representatives of international organizations attended the opening ceremony.
Liu Xin, mayor of Hangzhou, delivered a speech at the ceremony, stating that the city has been ramping up efforts in recent years to become a world-class modern international metropolis.
"Hangzhou has forged friendly ties with 31 cities in over 20 countries," said Lin Songtian, chairman of the Chinese People's Association for Friendship with Foreign Countries. "The International Day has helped Hangzhou refresh its international image and attract more sister cities as well as those involved in the Belt and Road Initiative."
Michelle Wu, mayor of Boston in the United States, Dirk Hilbert, mayor of Dresden in Germany, and Mark Watts, executive director of the C40 Cities Climate Leadership Alliance, sent their congratulations by video.
Hangzhou also signed memorandums of friendly exchanges online with Cartagena in Colombia and Krefeld in Germany.
An exhibition themed around the International Day opened the same day, displaying the high-quality integrated development of the Hangzhou West Science and Technology Innovation Corridor, as well as the operation results of the Zhejiang Laboratory, Liangzhu Laboratory, and Xihu Laboratory.
Hangzhou designated Sept 5 as its International Day in 2018, the closing day of the G20 Hangzhou Summit 2016 as well as the release date of the 2016 Hangzhou Summit Communiqué.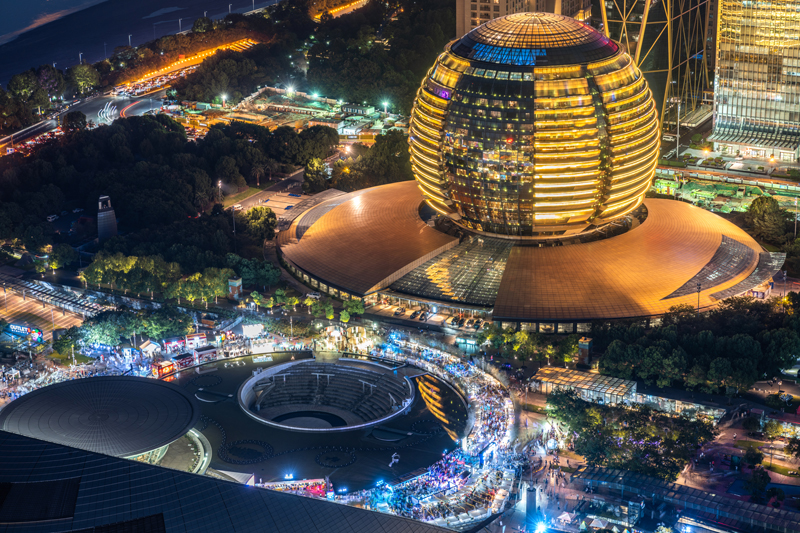 A bird's-eye view of Hangzhou, East China's Zhejiang province. [Photo provided to ehangzhou.gov.cn]

January 3, 2023

December 26, 2022

December 15, 2022
December 22, 2022