Hangzhou residents look forward to Asian Games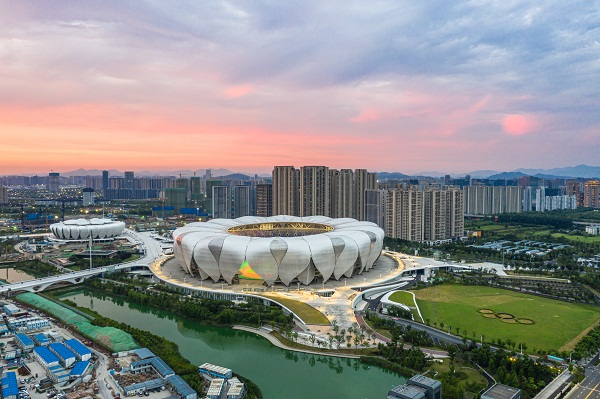 A bird's-eye view of the main stadium for the Hangzhou 2022 Asian Games. [Photo/CFP]
Hangzhou local residents, expats, Hong Kong, Macao and Taiwan residents, overseas Chinese, and international students recently shared their thoughts on how the 19th Asian Games will make Hangzhou more visible.

Aside from Hangzhou's picturesque natural landscapes, livable environment, and encouraging innovative and entrepreneurial climate, the interviewees thought Hangzhou's rich historical and cultural deposits had much international appeal.
They also agreed that the 19th Asian Games, which was postponed from Sept 23 to Oct 8, 2023, will help the city improve its infrastructure, boost economic development, and enhance its international fame and influence.
In terms of the use of sporting venues in the post-Games era, the interviewees mostly agreed that regularly hosting international exhibitions, forums, conferences, and artistic performances was a good idea.
They expressed their expectation that Hangzhou will promote its historical and cultural elements, especially those from the Song Dynasty (960-1279), when Hangzhou was the capital, to strengthen its international image.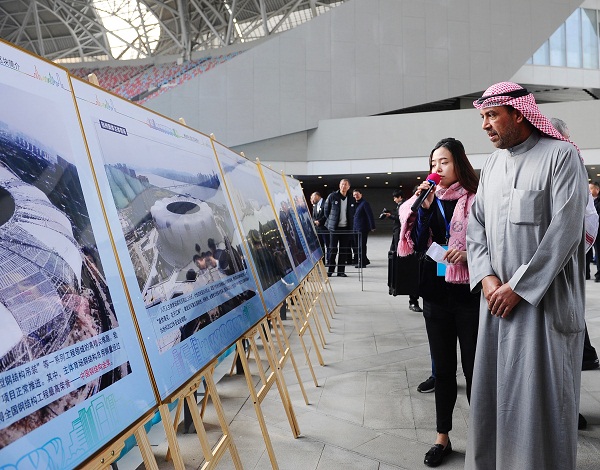 Sheikh Ahmad al-Fahad al-Sabah, president of the Olympic Council of Asia, inspects venues for the Hangzhou Asian Games in November 2018. [Photo/China Daily]

September 6, 2022

September 1, 2022

August 26, 2022