89-year-old man dreams to skate to 100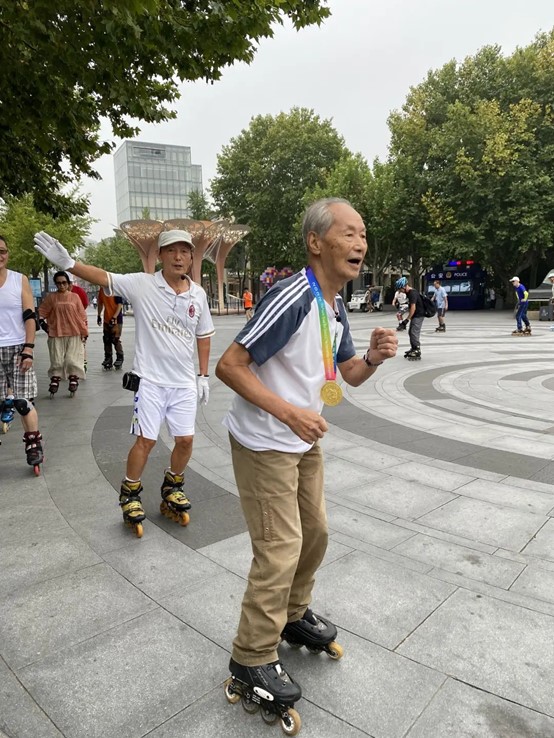 Xu Guoming, a grey-haired 89-year-old, skates in a park near West Lake in Hangzhou, Zhejiang province. [Photo/hangzhou2022.cn]
A group of elderlies wearing roller skates and sliding through a park near West Lake every Thursday morning has attracted much attention from passersby.

Xu Guoming is 89 years old and still eye-catching. He always wears a brilliant smile on his face, no matter how difficult the movement.
Nicknamed a "roller skating teenager", Xu said he has been involved in the sport for over 40 years – starting in his childhood and resuming after retirement.
He set up the West Lake Elderly Roller Skating Team in 2008 and in addition to being healthy and positive, Xu said the team has made him a lot of like-minded friends, both young and old, and many regard him as an idol.
Though the park is far from his home, Xu said he enjoyed the trip as he cherished and looked forward to his team's every activity.
"I spend at least three days per week roller skating with my team. Though I'm nearly 90, as long as I can walk I will continue to skate and try to skate to 100 years old," Xu said.
"Xu loves roller skating so much that his infectious enthusiasm has inspired many people to follow in his footsteps," said Luo Chenfa, incumbent head of the team.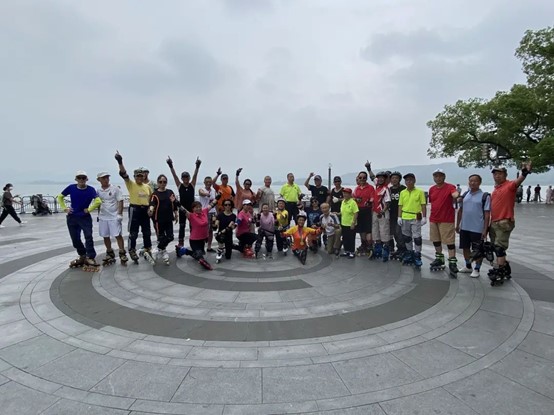 Members of the West Lake Elderly Roller Skating Team. [Photo/hangzhou2022.cn]

September 6, 2022

September 1, 2022

August 26, 2022
September 9, 2022