Hangzhou unveils first overseas returnee town, focuses on digital medicine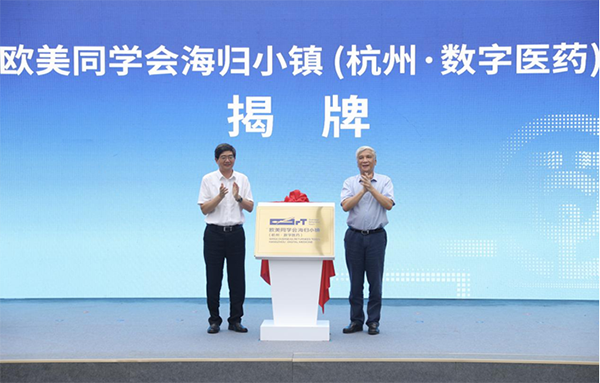 An Overseas Returnee Town authorized by the Western Returned Scholars Association is unveiled in Xiaoshan district, Hangzhou, East China's Zhejiang province on Sept 13. [Photo/wrsa.com]
An Overseas Returnee Town authorized by the Western Returned Scholars Association was unveiled in Xiaoshan district, Hangzhou, East China's Zhejiang province, on Sept 13, local media outlets reported.
The town will make full use of Hangzhou's strength in digital economy, focus on digital medicine integration, and string together information, technology and product chains of the digital and biopharmaceuticals industries.
It will have an area of 3.78 square kilometers and include an innovation incubation zone, an R&D and manufacturing zone, a headquarters zone, an industrial supporting zone, and an exhibition and experience center.
The town will mainly focus on the in-depth integration and application of information technology with life science topics such as synthetic biology, genomics, and microbiomes, build up a number of biological digital service platforms, and bring in digital application enterprises for AI-facilitated medical equipment R&D and auxiliary diagnosis.
It strives to introduce a number of leading digital pharmaceutical enterprises from home and abroad and see the revenue of its digital pharmaceutical industry exceed 50 billion yuan ($7.19 billion) within 10 years.
The town was one of the first three overseas returnee towns unveiled by WESA in China. The association plans to build 10 such towns with unique focuses within five years.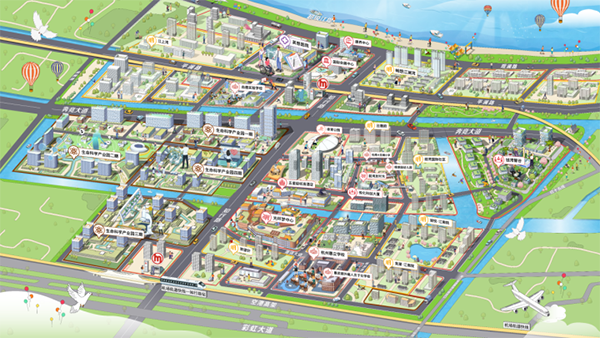 A concept sketch of the town in Hangzhou. [Photo/zjol.com.cn]
September 14, 2022

September 6, 2022

September 1, 2022
August 18, 2022